Ellyn Bader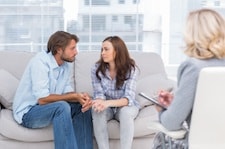 "It's discouraging to think how many people are shocked by honesty and how few by deceit." ― Noël Coward, Blithe Spirit
Today I'd like to share a fascinating piece on hypocrisy from the University of Colorado's Conflict Research Consortium.
They studied how to use confrontation of hypocrisy on a large scale to bring about social change.  Their findings won't shock most psychotherapists! They found confronting hypocrisy to be particularly effective with people of conscience, and to be very ineffective with greedy or sociopathic people.
For many people, having to admit publicly that their behavior is hypocritical creates enormous shame. They may be immersed in an intense conflict and not recognize that they are behaving in a way that is inconsistent with their moral values. The authors state, "It is easy to do things that clearly advance one's interest's without bothering to think about whether or not they are fair or consistent with one's fundamental values."
They continue, "Many people find it extremely embarrassing and painful to publicly acknowledge their own hypocrisy. It undermines their sense of self-worth and the esteem with which they are held by others." Thus, many times people will change their behavior, rather than continuing to act in a way that exposes them to shame and ongoing revelation.
"The key to successful hypocrisy mobilization is, therefore, to create a situation in which an individual or group is confronted with the hypocrisy of their actions and is given a public choice to make about their future behavior. When successful, this strategy will mobilize the integrative system and change behavior. Unlike force, which usually produces unstable change, the change brought about through the moral argument of hypocrisy mobilization is usually relatively stable.
One classic example of this strategy is Martin Luther King's campaign to end segregation in the United States in the 1950s. With public demonstrations and acts of civil disobedience, he drew attention to the fact that segregation was incompatible with the United States' claim that it was a nation in which all men (and women) were created equal."
What does this mean to you about couples therapy?
Are confrontations made in your office public enough for them to make a difference?
Does your experience support the researchers' conclusion? In other words, does repeated confrontation of the same hypocrisy increase exposure and integrate more permanent change for your clients?
And, if you confront a lot and without getting the desired change, does that say anything about fairness, greed, sociopathy or your client's moral beliefs?
I welcome your comments below.
Click University of Colorado to read more about this work.
Or click Frederick Douglas to read a scathing confrontation that he delivered on July 4, 1852, on the hypocrisy of American slavery .
Thanks so much.
Ellyn Bader, Ph.D., is Co-Founder & Director of The Couples Institute and creator of The Developmental Model of Couples Therapy. Ellyn is widely recognized as an expert in couples therapy, and since 2006 she has led innovative online training programs for therapists. Professionals from around the world connect with her through internet, conference calls and blog discussions to study couples therapy.
Ellyn's first book, "In Quest of the Mythical Mate," won the Clark Vincent Award by the California Association of Marriage & Family Therapists for its outstanding contribution to the field of marital therapy and is now in its 18th printing. She has been featured on over 50 radio and television programs including "The Today Show" and "CBS Early Morning News," and she has been quoted in many publications including "The New York Times," "The Oprah Magazine" and "Cosmopolitan."
Tags:
change
,
confrontation
,
honesty
,
hypocrisy
,
hypocritical binds
,
United States
Forward to a Colleague