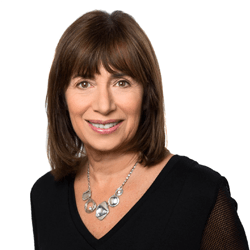 Menlo Park
Also serving Palo Alto, Stanford, Portola Valley, Woodside, Atherton
Since the early 1980s, Ellyn Bader, Ph.D. has specialized in helping couples transform their relationships.  She is considered by many to be the preeminent expert in couples therapy training.  Ellyn and her husband, Dr. Peter Pearson are creators of the Developmental Model of Couples Therapy. Ellyn and Pete are pioneers in the field of couples therapy, being among the first to specialize in it. They literally "wrote the book" on the subject. Their textbook, In Quest of the Mythical Mate, is used in graduate training programs across the country and is in its 16th printing.
As a therapist, Ellyn combines her keen perception with her unparalleled command of theory and practical application. She was a visionary when the field of couples therapy was in its formative years, and she is a visionary in her practice, where she helps couples see beyond their current situation to create the relationship they wish to have.
_____________
Because Ellyn's practice is often full, we recommend that you contact Couples Institute Counseling Services (CICS). They'll be happy to help you find a therapist. Click here for the CICS website.