Ellyn Bader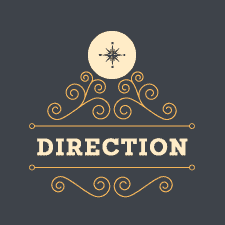 We've been discussing losing control and losing momentum. Today's post is about losing direction. It might feel like the same kind of discomfort, but the reason is different. Perhaps you are in the middle of a session and unexpectedly you feel surprised, overwhelmed, or incompetent.
Losing direction happens when your intuition is no longer sufficient. Intuition doesn't provide the roadmap to lead the couple out of the symbiosis they've created.
Flying by the seat of your pants serves you well many times. But if you are really honest with yourself, you know that some couples' issues are so confusing, some partners are so dominating or some communication patterns are so intertwined, that it is easy to be perplexed about where to go.
You might start a session with an idea about what you want to accomplish and before long find yourself killing time by trying random interventions. You might keep describing the couple's negative cycle, but feel unable to change it.
This is where the Developmental Model will serve you well. Couples unconsciously create intricate patterns of interaction  that inhibit the growth of each partner and the flourishing of the relationship. Without a deeper awareness of how anxiety inhibits growth, you won't be able to take couples the whole distance.
The Developmental Model provides that roadmap. It tells you what to do, when to do it and why. It helps you untangle these very stuck patterns. And it gives your clients a way to decide how far they want to go  on their own journey.
When I did a survey earlier this summer, some of your colleagues said, "With clearer direction…"
"I'd be able to create more collaboration between the couple and me."
"I wouldn't feel so frustrated or be hijacked so often."
"I wouldn't feel like I was in the wrong profession."
The Developmental Model is a comprehensive approach to couples therapy that not only explains the developmental stages, but also describes the problems that typically arise at each stage and the capacities needed to move forward. Among other things, it offers normalizing language to help couples understand their problems and chart their course with you.
With this understanding and collaboration you can gain their permission to:
Actively stop them when they repeat old patterns;
Confront them when they wander;
Encourage them to risk untangling their very debilitating symbiotic communication patterns;
Establish individual goals.
Having their permission is essential. It gives you leverage to make strong confrontations and makes it so much easier to say, "Let's regroup and get back on track."
Act Now
Have you ever described the Developmental Stages to your clients? How was it helpful? Please share your experience below.
Find out more about using the Developmental Model as your roadmap by clicking here.
This blog post is from a 9-part series called "Avoid Losing Control, Momentum or Direction in Couples Therapy." Click here to see the other articles in the series.
Ellyn Bader, Ph.D., is Co-Founder & Director of The Couples Institute and creator of The Developmental Model of Couples Therapy. Ellyn is widely recognized as an expert in couples therapy, and since 2006 she has led innovative online training programs for therapists. Professionals from around the world connect with her through internet, conference calls and blog discussions to study couples therapy.
Ellyn's first book, "In Quest of the Mythical Mate," won the Clark Vincent Award by the California Association of Marriage & Family Therapists for its outstanding contribution to the field of marital therapy and is now in its 18th printing. She has been featured on over 50 radio and television programs including "The Today Show" and "CBS Early Morning News," and she has been quoted in many publications including "The New York Times," "The Oprah Magazine" and "Cosmopolitan."
Tags:
avoid losing direction
,
Developmental Model
Forward to a Colleague