Never again wonder what to do in a couples session
Train with the pioneers of Couples Therapy and discover how the Developmental Model gives you a roadmap to advance your work.
21 Popular Client Handouts
Access this suite of useful handouts that will help support your sessions with couples. You'll be able to keep them focused, give them targeted assignments that helps them stay on track, engaged, and encouraged outside of your sessions.
When you join before October 9 at 11:59pm Pacific Time, you will receive ONE free month of training!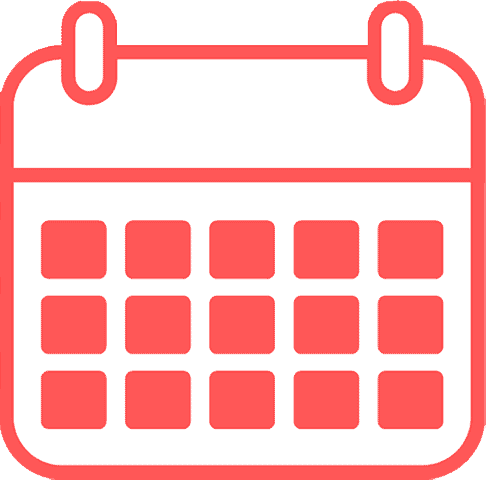 If you try it out and decide it's not for you, you won't pay a single dollar.
See for yourself how the Developmental Model can help you diagnose couples' issues – including what they're not telling you – and tailor your interventions to exactly what's needed in the moment.
Wouldn't it be nice to log on at any time and join a case consultation or watch a video roleplay that tells you exactly what to look for in situations where you feel stuck?
Imagine having specific clinical examples that illustrate useful principles and provide tools and strategies you can use right away with challenging cases.
How would your practice change if you had the knowledge and skills to support couples in transforming their relationship to a place of open hearted loving?
It took me years of hard work and informal research, and thousands of clinical hours, but I created a breakthrough model that can help you identify what stage of relationship the couple is in, look underneath to see exactly what's wrong, and then give the kind of targeted intervention that couples actually need – not the one they say they want.
If couples are stuck in negative patterns, recurring fights, or "we can't communicate," this model shows you what to do, when to do it, and why you're doing it so you can become one of the most confident therapists you know...
I've taken the absolute best and most effective strategies from over 30 years of clinical experience and developed a breakthrough training program that removes the guesswork from Couples Therapy. The Developmental Model integrates the latest findings in neuroscience, attachment theory, and differentiation theory into one model you can learn at home, in the office, or even on the go.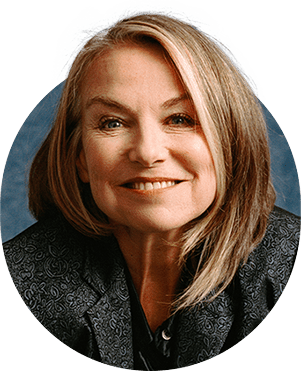 "This is one of the most comprehensive models for couples work that I have seen in action. It allows therapists to use the knowledge and training they already have, and gives them specific tools to create deep and lasting change. Therapists learn not to shy away from differences (culture, race, gender, religion) but to view partners as two unique individuals who can co-create a loving partnership that values what they each bring.
Ellyn teaches you to cut right to the heart of relationship struggles with clarity and strong leadership."
New York Times Best-Selling Author of
Mating in Captivity and The State of Affairs
This high-touch, world-class program offers you…
A private, Members' Only area with 24 in-depth written lessons, hundreds of hours of case consultations, client handouts, roleplays, a vibrant community of like-minded therapists, and more.
Written Lessons: Every fifteen days you will receive a written guide that's clear, practical, and concise. Learn how to address and solve specific problems based on the Developmental Model such as:
You'll discover nuggets of insight and direct "how to's" that can be picked up at a moment's notice. Get an extra boost of assurance before seeing your next client.
The 24 lessons are strategically sequenced so you keep building your skill and interventions. This includes a wide range of topics including:
Interactive Discussions: After each clinical call you have the opportunity to ask questions, address stuck places, and discuss how to move therapy forward. We don't shy away from difficult issues like:
Here's What You're Going to Get:
Exclusive Video Demonstrations
Members' Case Consultations
This Program is a Magnum Opus Created by one of the
Leading Pioneers of Couples Therapy, Dr. Ellyn Bader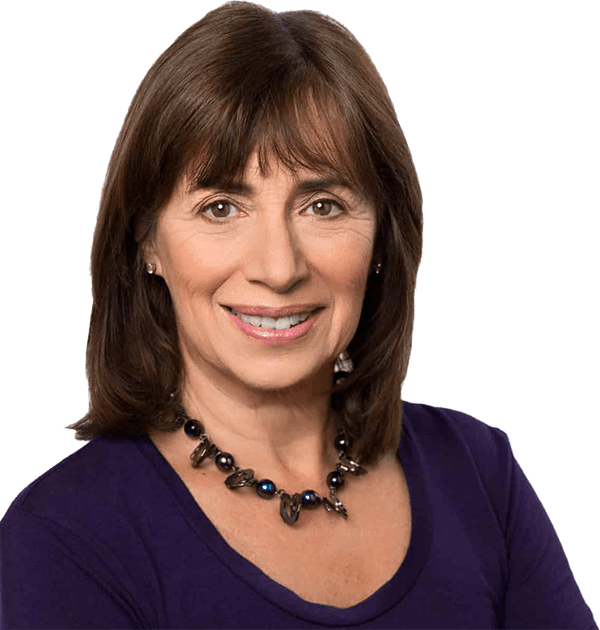 Dr. Ellyn Bader is Co-Founder & Director of The Couples Institute and creator of The Developmental Model of Couples Therapy with her husband, Dr. Peter Pearson. Dr. Bader is widely recognized as an expert in couples therapy training. She has trained therapists throughout the United States as well as in Europe, Russia, Asia, South America, and Australia.
Ellyn has co-authored two books. The first one, In Quest of the Mythical Mate, was awarded the Clark Vincent Award by the California Association of Marriage & Family Therapists for its outstanding contribution to the field of marital therapy and has been reprinted more than 20 times. She has been featured on over 70 radio and television programs including The Today Show and CBS Early Morning News, and she has been quoted in The New York Times, The Oprah Magazine, Cosmopolitan and many more.
Since 2006, Ellyn has led innovative couples therapy training programs online. Professionals from around the world connect with her online on conference calls, and forums to study couples therapy. Therapists from more than 63 countries have taken her online training course.
You have 2 payment options today:
You could join now for the low monthly cost of $147. That's significantly less than you'll receive from one client per month.
One-time Pay in Full Payment
Invest for the full year at $1,499 and get an additional savings of $265. You won't find world-class training at that price ANYWHERE.
Remember that this training is a tax deductible expense in many countries.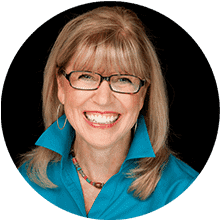 "I choked over the price when I first considered taking the Couples Therapy training course and now I consider it invaluable. This has been the best investment in growth that I have ever made. As a result of your mentoring I see my clients through different eyes and the joy of learning is tangible on my part and on theirs."
Janet Congo, MFT, Coto de Caza, CA
"I am the first beneficiary of the training. It positively impacted me, becoming more self-aware, communicating my feelings and desires in a positive way – Differentiating. Discovered my conflict avoiding tendencies and dealt with them. Developed new ways of handling conflicts in my own life too!"
Yinlayefa Adeleke, Principal Counselor, Lagos, Ajah, Nigeria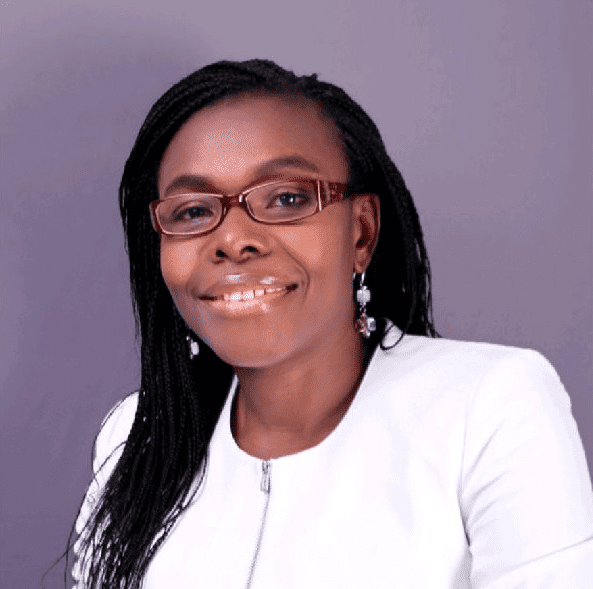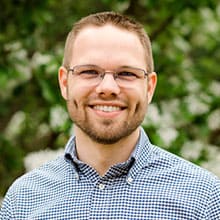 "This training provided me a wonderful community of other caring and brave therapists. Ellyn herself is the best couple therapy trainer in the profession. Her consultations and demonstrations are remarkable. She is also humble and invites other experts to the table to share their additional knowledge and skills, which she beautifully weaves into her training. This has been one of the best investments of my personal development and professional career!"
Nathan Hardy, PhD, LMFT, Stillwater, OK
It's been less than a week, and with the first training call, the lessons, these handouts, and having the ability to watch the intro session video literally made a 400% difference in the quality and confidence I was able to bring to couples work this week! I was able to feel supported enough to relax and meet more in a session. Thank you for the support, your expertise and creating all of this!!!!! I am on cloud nine!!
Shobha Ranganath, Holistic IFS Couples Coach, Empowered Wellbeing IFS Coaching, Berkeley, CA
Common Questions About Our Training
1. What about CE Credits?
2. Will this approach support how I work with my clients?
Yes! The integration of attachment theory, differentiation theory, and neuroscience has proven to be compatible with therapists I have trained throughout the United States, Europe, Asia, Australia, and South America. Our training receives consistent and enthusiastic feedback that it enhances and supports other approaches of working with couples.
3. I don't have a lot of experience with couples. Will this training be too advanced?
Likely not. Over the years, the therapists who have gone through my training typically include novices through seasoned therapists. The feedback we get is that therapists on all levels appreciate the understandable ways our strategies and interventions can be immediately applied to their own practice.

If you work mainly with individuals, you will learn a lot that will influence how you approach your individual clients who are depressed, angry, or stuck due to their relationship problems. There is a special training section to show you how to apply the Developmental Model to individual clients and their relationship issues.
4. I have quite a bit of experience with couples. Will this just be a repeat of what I already know?
Not unless you have done extensive training with me in the Developmental Model already. The consistent feedback I get, even from therapists who have been in long-term practice, is how valuable these concepts are along with the opportunity to get feedback as you integrate them with your actual clients.
5. Who is right for this training?
The training can benefit a wide variety of professionals who work with individuals in relationships or with couples. Past participants have included Psychologists, Clinical Social Workers, Marriage and Family Therapists, Marriage Counselors, Clergy, Mental Health Counselors, Relationship Coaches, and more.
6. I'm not that tech-savvy. Is the online part of the training program difficult to use?
Most therapists – myself included – feel some anxiety about using technology. I've worked hard to be sure that our materials are very user-friendly. And our office staff is patient with beginners. So don't let it scare you; jump right in!
7. How can I get my individual questions addressed?
You can ask questions throughout the training program. We stay on the monthly phone calls to answer all the questions you have, and my team also monitors the questions asked on the blog around the clock.
8. What makes this training different from taking a conventional online CE course?
With many online courses there is no interaction with the instructor. You can't ask questions about a specific case you're working with. You can't get elaborations on especially relevant interventions. There is no way to ask, "Now what?"

Our training is different. We look forward to talking with you and answering your questions about clients you're working with and interventions that we've seen successful. Therapists who have gone through our program also share they enjoy the support they receive from peers in our online community.
9. What makes this different from going to a workshop at a conference?
At a workshop or conference, you generally will not get your specific questions answered completely. It isn't the environment where you can continue to ask deeper and deeper questions until they are answered. You can't, generally, have conversations with the presenter as they have too much material to cover and too many people who want their attention. You cannot even call the instructor after the workshop and say, "Wow, what you taught was really great, now how can I apply the interventions to my particular case?" A workshop is not designed to be comprehensive.
However, our program is designed to be comprehensive. This is what makes us so different. Our training includes all of this and much more!
10. Why does this training extend over the course of a year?
In our experience, you will need this time to implement, experiment, and learn how to apply the interventions and strategies with confidence.
As I mentioned before, skillful couples therapy is not mastered in the occasional workshop or reading good books and articles. This prolonged format gives you the big picture and then time to apply specific strategies to specific situations. As your confidence grows, you will need different feedback. A longer training program allows you to get support through your evolution. Most participants spend about 4 hours each month to read and digest the material and calls.
The truth is you need two things to be successful – not just with couples, but also in almost any area of your life. The first is knowledge of how to achieve the success. The second is the dedication to acquire and apply that knowledge.
11. What if several of us at an agency want to take the training?
Finally, a program that can prepare you to be ready for anything in couples sessions. You'll never again be caught off guard when a client brings something you weren't expecting. This comprehensive training is a theoretically integrated and powerful method of doing therapy with a wide variety of clinical cases.
Today, you can have practical and specific suggestions that are helpful for any therapist working in the highly charged atmosphere of couples therapy.
Don't wait to join. Registration closes at 11:59pm Pacific on October 16. If you miss this opportunity, you won't be able to…
Check Out What Other Therapists Are Saying...

"I'm making progress with my toughest couple. We're now laughing together when I call them on their contributions. They leave with 'challenges' of things to change and with big smiles. I feel a bunch more confident. I never would have been able to get this couple on the right path before I started learning here. YIPEE!"
Ann Veilleux, MSW, LCSW, Madison, WI
"The model has enhanced my practice and given me the confidence and structure I needed to work with couples. I love the developmental model and the attachment frame. Because of this training, couples are who I like working with best – even the very challenging ones. I also specialize in co-parenting therapy with divorced couples, mediation, and other forensic work. This model is so valuable in working with this population also. Thank you for this incredible program!"
Shannon Seeley, LCSW, Soquel, CA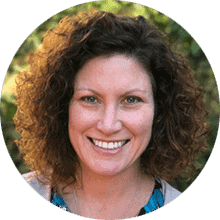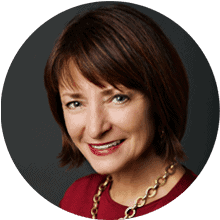 "This course has blown me away! It is so rich and generous and has definitely improved my thinking and practice with both individuals and couples. It has also helped me in my own marriage. The differentiation piece has been invaluable in my work with parents with teens and in my own parenting of my teenager."
Vickie Vann, LCSW, San Francisco, CA
"The training has given me both a theory and specific tools to guide a couple through conflict, have both partners take accountability for their behavior and role, and not get sucked into the couple conflict myself. I started the training program six months ago, and already notice a difference in my ability to lead and effectively confront negative couple interactions. Ellyn provides numerous options for learning the content – reading, supervision, online conversations, listening to past supervision sessions and is deeply invested in improving the quality of the field of couples therapy."
Jeremiah Gibson, LMFT, Quincy, MA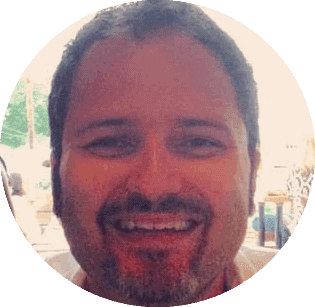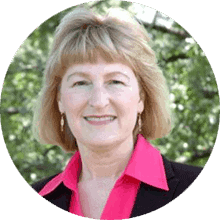 "I was frustrated to see how attachment and differentiation models were often pitted against each other. Then I found this, and I knew I wanted to commit to being trained in The Developmental Model. I feel refueled as I continue to engage in the lessons, the blogs, the calls and my peer group."
Meg Luce, LMFT, Grass Valley, CA
"I feel I now have a compass. I know where I want to go and feel more prepared to face the obstacles that lay ahead whatever they may be. The Developmental Model is great, and Ellyn is a great mentor. Thanks for sharing all your knowledge and expertise."
Jules Comeault, MA, Gatineau, QC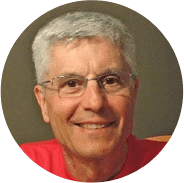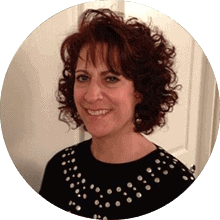 "Working with couples can be anxiety provoking. You never know what you are going to be confronted with. I can honestly say that I now feel confident and grounded in knowing that I have many options on how to manage a couples session. I feel a sense of empowerment that I've never felt before."
Elany Mueller, LMFT, Pasadena, CA
"The Developmental Model provided a roadmap to understanding my couples and their relationships in a very different way. This facilitated much more directed and effective interventions on my part. It was exciting to see that, more and more in my work, each person was onboard to take on more accountability for their role in the relationship impasse.
Interestingly, I believe that this has also been an important year for my own growth. I find myself showing up differently in my relationships, and love practicing more of what I preach!"
Linda Lipshutz, MS LCSW ACSW, Palm Beach Gardens, FL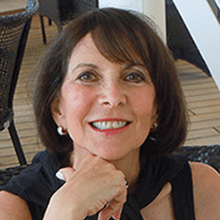 What You Receive In The Developmental Model Training Program
12 Live Training Sessions & 8 Special Training Sessions
8 Live Bonus Training Calls with Guest Experts
8 Videos of Real Client Sessions by Dr. Ellyn Bader and Dr. Peter Pearson
100 Plus Archived Training Calls with Dr. Ellyn Bader
82 Archived Bonus Calls with Guest Experts like Dan Siegel, Esther Perel and others!
30 Client Handouts to Support Your In-Session Work
Being part of a Supportive Therapist Community
Investing in your Professional and Personal Growth
Total cost of The Developmental Model Training Program with Dr. Ellyn Bader
$147/month ($1,764) OR one payment of $1,499 (SAVE $265)
What You Receive In The Developmental Model Training Program
12 Live Training Sessions & 8 Special Training Sessions
8 Live Bonus Training Calls with Guest Experts
8 Videos of Real Client Sessions by Dr. Ellyn Bader and Dr. Peter Pearson
100 Plus Archived Training Calls with Dr. Ellyn Bader
82 Archived Bonus Calls with Guest Experts like Dan Siegel, Esther Perel and others!
30 Client Handouts to Support Your In-Session Work
Being part of a Supportive Therapist Community
Investing in your Professional and Personal Growth
Total cost of The Developmental Model Training Program with Dr. Ellyn Bader
$147/month ($1,764) OR one payment of $1,499 (SAVE $265)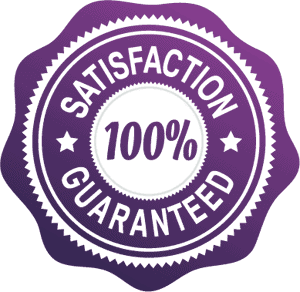 We know that the Developmental Model works. What we don't know is whether you'll put this training program to work for you. That's why we don't think you should have to pay for it until you've tried, tested, and proven to yourself that it can work for you.
If you complete one special training session and read at least one lesson, and you believe this program is not right for you, you will receive a complete refund if you notify us within thirty (30) days of your registration requesting a refund under this guarantee.
You can accomplish all this in your first 30 days, or I will refund your payment:
If this program isn't working for you, we wouldn't dream of keeping your money. Just send us a quick email and we will refund every penny.
But hurry! We are closing registration on Sunday, October 16 at 11:59pm Pacific.
You could join now for the low monthly cost of $147. That's significantly less than you'll receive from one client per month.
One-time Pay in Full Payment
Invest for the full year for $1,499 and get an additional savings of $265. You won't find world-class training at that price ANYWHERE.
Developmental Model Trainees in 66 Countries Worldwide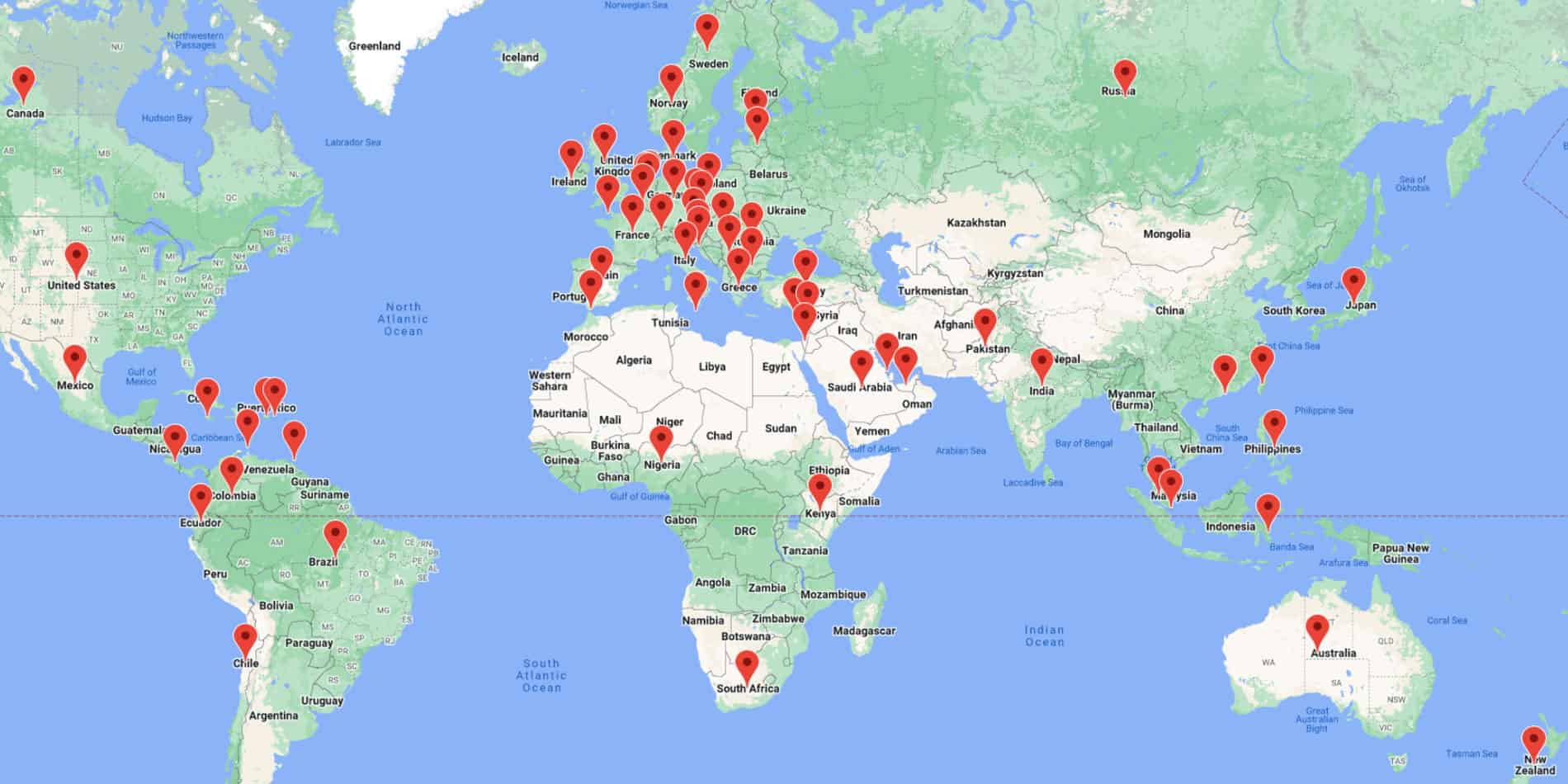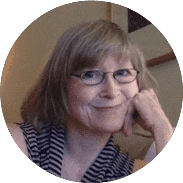 "My only regret is that I had not signed on sooner. I look back on a few couples I have seen over the years and wonder how different the outcome might have been if I'd known then what I know now."
Helene Beddingfield, LMFT, Fair Oaks, CA
"Before I took this course I had some financial reservations. But I'm so glad I took the leap of faith. Couples stay with me longer. Because of my confidence and what I've learned, I'm busier than ever with couples. It has more than paid for the course in the long run."
Lori Collins, MFT, Redwood City, CA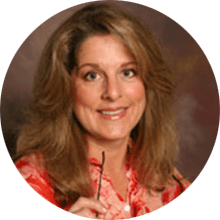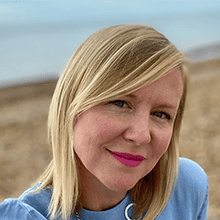 "As I end the Level 1 course, I have been able to reflect over the material and I want to say thank you for creating the handout materials. I'm so grateful for these handouts! They have provided material for clients that is coherent, robust and enabled their learning. The course has given me a structure and support in developing my practice and working in an engaging way. I feel that the material has challenged me to work at addressing my own comfort to become a stronger leader when working with couples. The Developmental Model has significantly changed the way I work and I feel incredibly lucky to have experienced this wonderful training."
Claudine Hull, Registered Integrative Counsellor, BACP, East Sussex, UK
"This training was well worth the time, energy and expense. Every lesson opened up my clinical insights and skills. I have been in practice nearly 40 years and still devoured the materials like a young and eager college student.
Frankly, I consider Ellyn to be a genius and at the top of her game. Her lessons are precise and masterful and spot on. Her mastery of the craft is breathtaking. She is wise and exact and her talent cannot be underestimated. EVERYONE should jump to study under her. She is one in a million.
The handouts are very useful and my couples were appreciative for them because they afforded a concrete accountability that they could lean on between sessions. Thank you everyone for your cases, your openness and camaraderie. Couples work can be a bitch, frankly, but since having this training I am equipped and of value. I have a waitlist out the door and I earn more doing couples than I do with individuals. This training has paid for itself in spades."
Madge Flynn, LCSW, PhD, Fayetteville, NY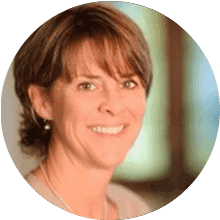 "My experience with the program has been excellent. I have a very busy schedule and the program is always available to me when I am ready. I have acquired new skills and insight into couples therapy. I certainly notice the difference!!!"
Maria Hernandez Cuevas, MFT, Miami, FL
"I ended the year with a far, far more solid grasp of the Developmental Model, which has enabled me to more quickly diagnose where couples get stuck and ultimately provide them with a roadmap to discovering areas of undeveloped potential within their relationship. My Relationship Coaching business has doubled as a result of existing client referrals. I attribute this growth to an increased level of effectiveness that I am able to offer my clients."
Debi Jones, Professional Couples Coach, Kwa Zulu Natal, South Africa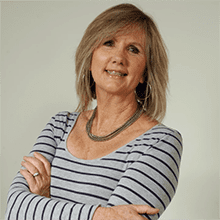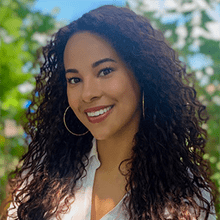 "This training has been such a rich and rewarding experience. My work with couples has shifted tremendously, and I feel so much more confident in my role as a couples therapist. One of the best trainings I have ever done."
MarQui McGill, LMFT, Frisco, TX
Stop wondering what to do or say when a client has you feeling stuck. Get the answers right now.