Ellyn Bader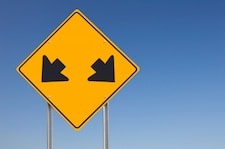 A very distressed, acrimonious couple comes to see you for couples therapy. They've done significant damage to each other over the years. It seems they will fight about anything and you feel like you are getting nowhere. All your best efforts are thwarted. You say to them, "I'm sorry to give you some bad news. You are faced with two ugly choices. This is probably not what you want to hear. Yet, it is your current reality.""Choice number one. You can keep repeating the same destructive, draining, self-protective behaviors and suffer more of the same miserable consequences. Choice number two. You can do the difficult work of breaking these patterns by learning to resist the impulse to interrupt, blame, or disengage and withdraw into your cocoon. You can make the effort to become a skilled listener. You can actively learn what you do that makes it so difficult for your partner to be more giving to you. And you can learn to represent yourselves well without assaulting one another. Or more simply – choice #2 consists of meeting the challenge of changing your focus from defensiveness to collaboration. I sit here wondering which choice you will make." Transformational leaders are able to:
Articulate a vision that excites the imagination – and chart a path to achieve it.
Focus outside of themselves on what needs to be transformed rather than being weighted down by their own fears
Inspire clients to believe in themselves and their ability to change
Take risks to confront regressed behaviors and expectations
Portray competence, confidence and certainty that encourages clients to work hard on repairing hurt, betrayal or disillusionment
What do you think of this disarming confrontation with bitter, fighting couples? Do you like it? Hate it? Can you imagine using it? Or, are you thinking, 'I'd never use it and here's why…?' Let me know in the comments section below.
Ellyn Bader, Ph.D., is Co-Founder & Director of The Couples Institute and creator of The Developmental Model of Couples Therapy. Ellyn is widely recognized as an expert in couples therapy, and since 2006 she has led innovative online training programs for therapists. Professionals from around the world connect with her through internet, conference calls and blog discussions to study couples therapy.
Ellyn's first book, "In Quest of the Mythical Mate," won the Clark Vincent Award by the California Association of Marriage & Family Therapists for its outstanding contribution to the field of marital therapy and is now in its 18th printing. She has been featured on over 50 radio and television programs including "The Today Show" and "CBS Early Morning News," and she has been quoted in many publications including "The New York Times," "The Oprah Magazine" and "Cosmopolitan."
Tags:
betrayal
,
change
,
chronic anger
,
collaboration
,
confrontation
,
vision
Forward to a Colleague