Ellyn Bader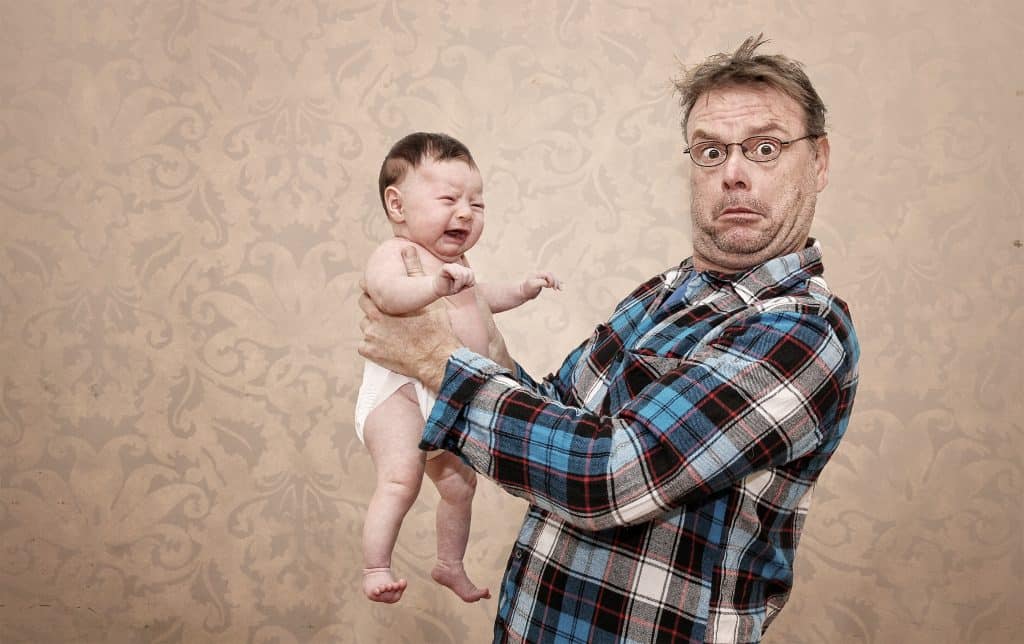 Today's blog is meant to bring some smiles your way!
It's about a video and book that are guaranteed to make you laugh – and help your clients, too. It is a poignant look into a husband and wife's journey when a new baby comes.
The New One: Painfully True Stories from a Reluctant Dad, by Mike Birbiglia takes you on an emotional ride.
After all, when one spouse wants kids and the other doesn't, what could possibly go wrong?
Mike started with a strong skepticism of children. He said, "I've lost a lot of great friends to kids."
His book begins, "I live in Brooklyn with my wife, Jen, and our cat, Mazzy, and we have long decided that we are not going to have kids." He has so many superb reasons…
He loves his marriage.
He has a cat.
His body is a wreck.
The earth has enough kids.
He doesn't know why it rains.
But what happens when his wife changes her mind?
You get to go inside his mind. Follow the raw, honest, and heartfelt moments as this couple travels the journey from no kids, yes kids, infertility, then a baby and on to a 4-year old.
Mike and Jen's path to parenthood is sprinkled with comedy, drama, and emotions that most folks understand but never verbalize.
Poems by Mike's wife, J. Hope Stein, appear throughout the book, giving us a peek into her world as well.
Right now, my husband is playing guitar and singing
something real stupid –
Itsy-bitsy-peek-a-boo and songs about babies.
who won't sleep –
The three of us twirling like idiots –
We learn to dance before we learn to speak.

Netflix is streaming The New One as a solo comedy show. This is an incredible homework assignment for you to recommend to soon-to-be parents, those who just became parents, or even those old hands at parenting. They'll laugh at themselves and then smile and laugh at a side of parenting that is tender, inspiring, and always testing even the best humans.
Your clients will love you even more for suggesting it. Mike claims he has heard folks say, "It saved my marriage."
It's even fun for folks like Pete and me who have been empty nesting for a while but still remember those moments when Molly cried all night – or threw up on us as we headed out for our first Thanksgiving dinner with friends.
Ellyn Bader, Ph.D., is Co-Founder & Director of The Couples Institute and creator of The Developmental Model of Couples Therapy. Ellyn is widely recognized as an expert in couples therapy, and since 2006 she has led innovative online training programs for therapists. Professionals from around the world connect with her through internet, conference calls and blog discussions to study couples therapy.
Ellyn's first book, "In Quest of the Mythical Mate," won the Clark Vincent Award by the California Association of Marriage & Family Therapists for its outstanding contribution to the field of marital therapy and is now in its 18th printing. She has been featured on over 50 radio and television programs including "The Today Show" and "CBS Early Morning News," and she has been quoted in many publications including "The New York Times," "The Oprah Magazine" and "Cosmopolitan."
Tags:
the new one
Forward to a Colleague