Ellyn Bader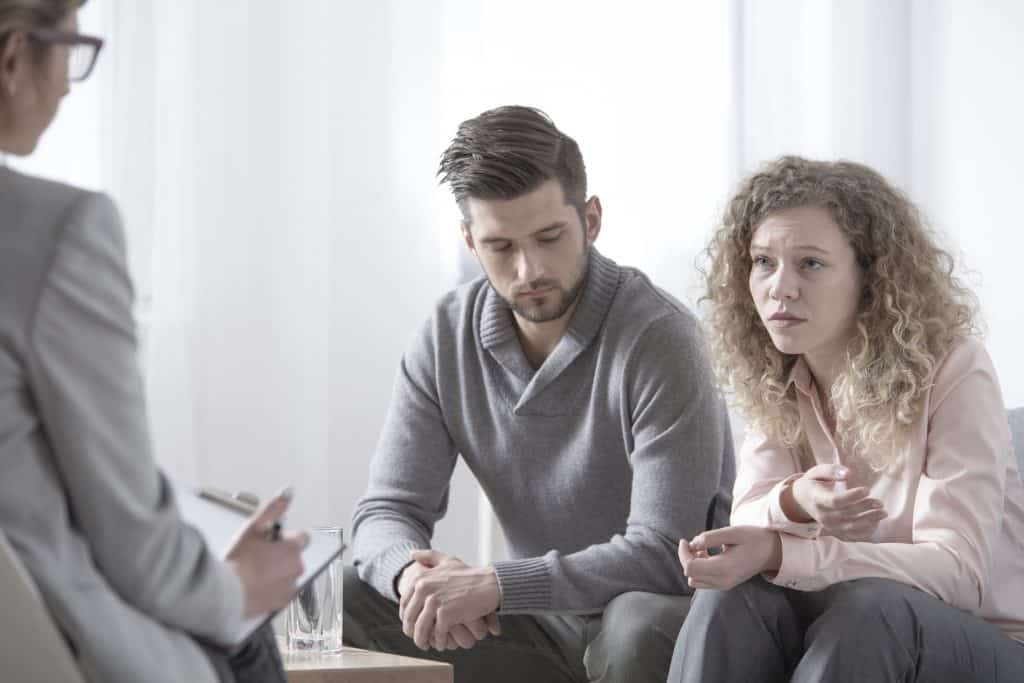 Confrontation is much more of an art than a science, especially in the intricacy of couples therapy. What comes to mind when you think about confrontation in couples therapy? 
Do you confront a lot? 
Or rarely?  
Does thinking of doing some specific confrontations make you feel anxious? 
Or, perhaps creating a well-crafted confrontation leaves you feeling enthusiastic and excited?
Do you dread confronting an angry partner for fear that you will be attacked or aggressively challenged? 
Do you worry that an untimely or poorly worded confrontation will result in a permanent rupture or at least a significant disconnection in a relationship that you have carefully built? 
And what about this important question: is your anxiety strong enough that you avoid making a confrontation that you know is important to make?
Effective confrontation requires careful attention to nonverbal cues as well as context and interpersonal dynamics. The skills required to make effective confrontations are honed with practice throughout your career as a therapist. Over time you learn to use both gentle and very forceful confrontations.  
How do I define confrontation? I really like the definition given in 1986, 2nd edition Random House Webster's Unabridged Dictionary. It says confrontation is "a technique used in therapy to recognize shortcomings and their possible consequences." I was very amazed to find this and thought, "what an eloquent definition!" Recognizing shortcomings and the consequences of not changing is so central to our work.
I thought about so many common problems we see: Addiction, Infidelity, Conflict or Intimacy Avoidance, Escalated Hostility, Passive-Aggression, Lies, Deception, and Overworking. And I realized that it would be impossible to do successful couples work without confronting the consequences of these behaviors. 
So many partners in struggling relationships rationalize their lack of accountability and their minimal efforts while excusing themselves for acting in ways that devalue their partners.
Without becoming skillful at challenging regression, violations of trust, indirect hostility, addictive thinking and behavior, or lack of commitment, we can merely skim the surface in our couples work. Our desire to avoid feeling anxious or insecure may lead us to shy away from refining the art of confrontation. Sadly, everyone loses when we "wimp out."
Or, sometimes we start to make a powerful confrontation and before we know what's happened, a client has wiggled away from our carefully crafted words. Then we get distracted or overwhelmed and forget to go back to it.Or maybe we consciously avoid returning to it because we are uncertain about the best way to proceed. 
This process is even tougher in couples therapy than in individual therapy because we must reflect on the impact of our confrontation on two people, not just one.
Consider for yourself… 

Do you want to learn more about confrontation?

What confrontations are hardest for you?

When is confrontation easiest?

Do you agree that confrontation is a big part of couples work?
Please share some of your thoughts below. Do you think confrontation is more necessary than it may appear to be at first?
Ellyn Bader, Ph.D., is Co-Founder & Director of The Couples Institute and creator of The Developmental Model of Couples Therapy. Ellyn is widely recognized as an expert in couples therapy, and since 2006 she has led innovative online training programs for therapists. Professionals from around the world connect with her through internet, conference calls and blog discussions to study couples therapy.
Ellyn's first book, "In Quest of the Mythical Mate," won the Clark Vincent Award by the California Association of Marriage & Family Therapists for its outstanding contribution to the field of marital therapy and is now in its 18th printing. She has been featured on over 50 radio and television programs including "The Today Show" and "CBS Early Morning News," and she has been quoted in many publications including "The New York Times," "The Oprah Magazine" and "Cosmopolitan."
Tags:
anxiety
,
confrontation
Forward to a Colleague