Ellyn Bader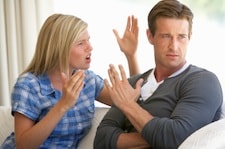 I thought I'd write a few short blog posts that focus on the Initiator in the Initiator-Inquirer Process. Attaining successful initiation in the early stages of therapy is not easy. There are many subtleties that make a big difference.  In this series, I will write each time about one main point. I hope it will give you a focus in future sessions with highly volatile or very disengaged couples.
First is setting the context and providing structure.  Emphasize with the couple that the aim of the Initiator-Inquirer is to make a substantial change in the process of how they are with each other. Don't focus on the content or problem solving at this stage. Without developing a different way to process challenging emotions and difficult topics, the couple will continue to hurt each other. Changing the process is absolutely essential.
Let the couple know that you will be active. You will be providing structure. You will be intervening often.  You absolutely do not want to get pulled into their chaos. You do not want the session to be too scattered.
Also, let them know that you do not expect them to get it right immediately.  Say, "It is normal to feel afraid or feel defensive when I ask you to take risks or to say something differently." Explain to them the importance of allowing you to coach them so they can attain a new and different outcome.
Ask them to alert you if they are getting reactive and defensive with you. Reiterate you want to be able to help them make a substantial change in the process of how they are with each other. For example, you might say, "Today's discussion will not be about problem solving or negotiation, it will be about being different with one another. In fact, being able to have a discussion in which they really are different with each other in the office than they have been at home would be a grand success."
Feel free to comment below on your experience with setting the context or to suggest ways of doing this.
If you are new to the Initiator-Inquirer Process, it would be helpful to read our blog post summarizing it. Click Initiator-Inquirer. Or for a demonstration of the process, get our DVD called "Neutralize the Anger." It teaches the Initiator-Inquirer process and shows a demonstration of it.
Ellyn Bader, Ph.D., is Co-Founder & Director of The Couples Institute and creator of The Developmental Model of Couples Therapy. Ellyn is widely recognized as an expert in couples therapy, and since 2006 she has led innovative online training programs for therapists. Professionals from around the world connect with her through internet, conference calls and blog discussions to study couples therapy.
Ellyn's first book, "In Quest of the Mythical Mate," won the Clark Vincent Award by the California Association of Marriage & Family Therapists for its outstanding contribution to the field of marital therapy and is now in its 18th printing. She has been featured on over 50 radio and television programs including "The Today Show" and "CBS Early Morning News," and she has been quoted in many publications including "The New York Times," "The Oprah Magazine" and "Cosmopolitan."
Tags:
change
,
emotions
,
Initiator Inquirer
,
Initiator Inquirer Process
Forward to a Colleague