Ellyn Bader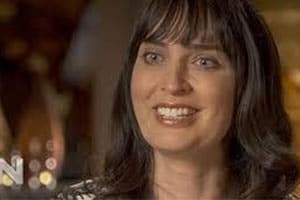 I am sharing the story of Julie, a friend of mine. Daniel, her husband and the father of their daughter, transitioned two years ago to become a woman named Savannah.
Australian TV produced a 2-part special on their story. It is a story of love and loss, of pain and freedom. I admire their ability to open themselves to sharing their story as a family with the world.  
Part 1 runs 14 minutes and Part 2 runs just over 7 minutes.
Of course I hope that seeing these videos will help you with any transitioning partners in your practice. But equally importantly, I share them with you because I believe that compassion and understanding helps the world in everyday life as much as in the therapy office.
Ellyn Bader, Ph.D., is Co-Founder & Director of The Couples Institute and creator of The Developmental Model of Couples Therapy. Ellyn is widely recognized as an expert in couples therapy, and since 2006 she has led innovative online training programs for therapists. Professionals from around the world connect with her through internet, conference calls and blog discussions to study couples therapy.
Ellyn's first book, "In Quest of the Mythical Mate," won the Clark Vincent Award by the California Association of Marriage & Family Therapists for its outstanding contribution to the field of marital therapy and is now in its 18th printing. She has been featured on over 50 radio and television programs including "The Today Show" and "CBS Early Morning News," and she has been quoted in many publications including "The New York Times," "The Oprah Magazine" and "Cosmopolitan."
Tags:
Becoming Savannah
,
courage
,
journey
,
love
,
practice
,
transgender
Forward to a Colleague