Ellyn Bader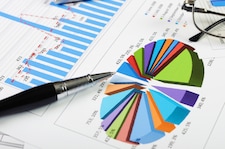 A very big thanks to you if you filled out my survey on the Self-Absorbed Partner. I must have hit a nerve because nearly 200 readers answered the questions.
This topic intrigues me. I often ponder how much of this is cultural, how much is psychological, how much comes from over-indulgence and how much comes from deprivation. I also recognize that some self-absorbed partners have experienced a lot of trauma and become self-preoccupied in order to keep themselves intact. Others are more on the narcissistic continuum and are very entitled. Whatever the source, the self-absorption challenges both therapists and spouses.
I am developing some videos and blogs so that we can go a little deeper into this topic by late summer.
In the meantime, since so many readers responded I thought you might like to know more about the results.  (If you haven't yet responded, it's not too late. You can do so here).
An overwhelming majority of respondents (147) said that self-absorbed partners are quite challenging to work with in couples therapy. Others were neutral, while only 10 strongly disagreed.
I always enjoy seeing comments from readers.  If you are one of those who were not challenged by self-absorbed partners, I especially welcome your insights and hope you will share your experience or expertise in the comment section below.
Here are the four biggest issues people wrote to me about:
How easy it is to side with the partner who is not very self-absorbed
Whether or not differentiation is possible when self-absorbed partners show so little interest in their spouses
The plight of the partner who feels invisible and lonely
How to change the core selfishness
Surprisingly, some respondents said that as many as 80% of the couples they see have one partner who is quite a bit more self-centered than the other. Averaged across all of the therapists who responded, that's 53% of couples seen.
I then asked you whether self-absorption is a catalyst for other derivative problems, and what those problems were. Infidelity, depression and addiction were the most common responses. There were also many comments about spouses turning to food, alcohol and over-spending as substitutes for the lack of connection in their marriages.
In summary, self-absorption is all around us. It is detrimental for flourishing relationships and not easy to change. And inevitably we may feel frustrated, angry, disdainful or fearful at times when we journey into helping couples that contend with this problem.
I eagerly anticipate our dialogue on this topic. Please comment below.
Ellyn Bader, Ph.D., is Co-Founder & Director of The Couples Institute and creator of The Developmental Model of Couples Therapy. Ellyn is widely recognized as an expert in couples therapy, and since 2006 she has led innovative online training programs for therapists. Professionals from around the world connect with her through internet, conference calls and blog discussions to study couples therapy.
Ellyn's first book, "In Quest of the Mythical Mate," won the Clark Vincent Award by the California Association of Marriage & Family Therapists for its outstanding contribution to the field of marital therapy and is now in its 18th printing. She has been featured on over 50 radio and television programs including "The Today Show" and "CBS Early Morning News," and she has been quoted in many publications including "The New York Times," "The Oprah Magazine" and "Cosmopolitan."
Tags:
addiction
,
alcohol
,
confrontation
,
depression
,
food
,
infidelity
,
over-spending
,
self-absorbed partners
Forward to a Colleague