Ellyn Bader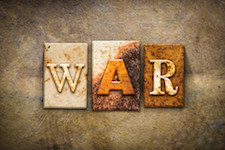 As the Presidential primary races heat up and the November elections approach, I find myself thinking more and more about the role of emotion vs thinking in decision-making.
Our clients – and our politicians – often speak with the limbic brain in charge.  Many essential decisions get made on raw emotion! Sadly, these decisions have repercussions for years and generations to come.
As I watch the presidential debates, I see that the more emotional candidates garner the most attention from the media. And fear and sweeping unrealistic promises dominate so much rhetoric.
In our offices, it is usually the more volatile partner or the more emotionally demanding partner who pulls for and gets the most attention.
I am reminded of some of the lessons from one of my favorite documentaries, The Fog of War.  In it Robert McNamara (at 85 years old) summarized lessons he learned from the Vietnam War and the Cuban Missile crisis.
Much of what he said resonated with me. And it is timely for us both as therapists and as responsible voting adults.
So, here are 5 of his lessons:
Get the Data
We humans are too prone to reacting without taking time to get the data. Our limbic systems often interfere with rational thinking. Flooded with intense emotion, we don't take time to get the facts or determine when clear thinking is distorted by emotion.
How many times have you been in a session with a couple where one partner is unnecessarily hurt or angry about something? If they had spent time getting the facts, the hurt feelings and the sense of personal rejection would not have occurred. And then they would not have attacked their partner.
Empathize with your enemy
Without empathy few power struggles will be resolved successfully. McNamara described the importance of developing a plan that includes putting yourself inside the other person's skin. At times this can be an enormous stretch.
An Arab-Israeli peace negotiator also said the same thing when he said that the only successful agreements were ever made when the negotiators on each side had empathy for the other side. When asked how he defined empathy he said, "It is when the negotiator realizes what the other can do and can not do to be ethically accountable to their own constituents." In other words, without empathy, all negotiations will fail.
Be prepared and open to re-examine your reasoning
This is essential to prevent power from being applied unilaterally.  McNamara said any time we can't persuade our allies who have comparable values to join our decisions, we'd better re-examine our reasoning. Knowing core values can help us stretch to do what is right even when emotionally we feel wronged and might want to attack.
Just think of the many spouses who try to dominate, overpower and push bad decisions onto the other. Many times spouses even comply – and there is always a price to pay later in resentment, depression or affairs. No partner – or country – is going to endure unilateral domination without rising up at some point.
Belief and seeing are often both wrong
McNamara said much later in time he realized that the Vietnamese thought the Americans were like the French and that we would colonize them. "They saw it as a civil war. We saw it as the 'Cold War.'
Couples develop configurational reflexes. Once they configure reality with a belief about the other, it is difficult to allow in data that changes that belief. Seeing then happens through a very rigid lens.
There is something beyond oneself
McNamara also believed strongly in seeing something beyond oneself. Now, if that doesn't matter in marriage, I don't know what does!
What are your thoughts? Do you see other connections and similarities between war and marriage?
Can you use what you see on the political stage to illustrate relationship problems?  How do you help your clients pull back from acting on raw emotion?
I always look forward to reading your comments.
Over the last year I have been supporting a documentary film called "The Boys who said No." I recently received my first peek at some of the footage. The film is being made by some of the people I worked very closely with in the early 1970's when I first came to  California to work with Joan Baez and the Institute for Nonviolence.
The film is about courage and about those who believed in something much beyond themselves. It's shows how a small group of committed people stood up and made a difference.  Click here to see it and feel free to comment below.  
Ellyn Bader, Ph.D., is Co-Founder & Director of The Couples Institute and creator of The Developmental Model of Couples Therapy. Ellyn is widely recognized as an expert in couples therapy, and since 2006 she has led innovative online training programs for therapists. Professionals from around the world connect with her through internet, conference calls and blog discussions to study couples therapy.
Ellyn's first book, "In Quest of the Mythical Mate," won the Clark Vincent Award by the California Association of Marriage & Family Therapists for its outstanding contribution to the field of marital therapy and is now in its 18th printing. She has been featured on over 50 radio and television programs including "The Today Show" and "CBS Early Morning News," and she has been quoted in many publications including "The New York Times," "The Oprah Magazine" and "Cosmopolitan."
Tags:
emotion vs thinking
,
fog of war
Forward to a Colleague