Ellyn Bader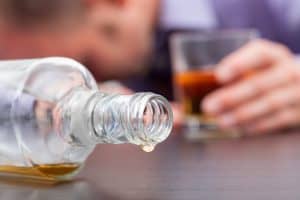 My advanced online training group recently has been focusing on working with addiction issues in couples therapy. For this blog, I thought I'd share some important insights from Sue Diamond, a couples therapist who specializes in treating addiction.
Many couples come to therapy with addiction as an undisclosed issue. In fact, the addict has had many years, maybe even decades, to build up defenses that unconsciously deflect their awareness and prevent them from facing their addiction. 
Also, when a couple decides to come for therapy, confronting an addiction may not be their top priority. They may be more concerned with their hostility or broken agreements.
Acknowledging the addiction is a challenge because owning it is the first step in stopping, which may not be desirable at all to your client. The primitive brain of the addict says "No, don't stop. You can't stop. We'll defend your addiction no matter what." 
And the partner of the addict may be in denial as well. In an individual session just last week a husband whose wife had recently stopped drinking said to me, "I am not sure which is worse, our fights or me having to drink alone when we go out socializing." His comment shows a major lack of commitment to the importance of his wife's sobriety. He's more concerned about drinking alone in social situations – than the significance of his wife's difficult journey to being sober.
How to ensure the addiction issues are brought up in your couples sessions.
Questions about addiction should ideally be included in your initial intake or assessment session. You can ask: 
Are there any addiction issues?

 

How much do you each drink?

Do you use/abuse recreational drugs or overuse prescription medication? 
When you get vague responses, spend some extra time assessing. Other useful questions are:
Can you give me an idea how many drinks you have in a normal week?  

Is this typical or are there times when you drink more than this?  

Are there any other drugs you use frequently?

Are there other ways you behave compulsively? For example, do you use the Internet compulsively, have you ever gambled?  

Would your partner report your drug and alcohol use the same way you just reported it to me?
Be very aware of the nonverbal cues when you ask these questions. Since both partners are present, the discrepancies will often surface via nonverbal reactions. You can then highlight the discrepancy. 
Also, you can take a family history, do a life script questionnaire or a genogram. Discovering a history of addiction in either partner's family of origin is another clue to potentially uncover addiction issues in the couple seeing you.
Some other important issues to keep in mind:
Addicts typically under report their use by about half.  

When a couple reports an unusually intense fight, you can ask "Were you drinking before this fight occurred?"  Excessive drinking often contributes to volatile couples' fights.
Keep your eyes open for untreated addiction. Eventually it will corrode the couple's relationship and also undermine the couples therapy because the alcoholic/addict's primary attachment relationship is to their drug of choice, rather than to their partner. If untreated, addiction will interfere with emotional growth, which is the focus of your work with these clients.
Even if the abusing partner does not want to address the addiction, you can refuse to collude with their denial by periodically bringing it up in your sessions. You can be unambiguous in your belief that the addiction is a problem. By speaking the truth about it, you give them both the best chance to meet their therapeutic goals.
Ellyn wrote this blog post with Sue Diamond, Founder and Clinical Director of The Goodlife Therapy Centre in Vancouver, British Columbia. Sue and her team specialize in treating addiction and relationship trauma. She has trained at the Couples Institute for over 15 years and provides ongoing training to therapists in Canada in the Developmental Model. 
For more information on treating couples with issues of addiction, please see "The Sober Truth: Effective Couples Therapy with Addicted Partners," a 90-minute webinar with Sue that includes transcript, handouts, and PowerPoint slides. Or click here  to visit Sue's website and sign up for her newsletter.
Ellyn Bader, Ph.D., is Co-Founder & Director of The Couples Institute and creator of The Developmental Model of Couples Therapy. Ellyn is widely recognized as an expert in couples therapy, and since 2006 she has led innovative online training programs for therapists. Professionals from around the world connect with her through internet, conference calls and blog discussions to study couples therapy.
Ellyn's first book, "In Quest of the Mythical Mate," won the Clark Vincent Award by the California Association of Marriage & Family Therapists for its outstanding contribution to the field of marital therapy and is now in its 18th printing. She has been featured on over 50 radio and television programs including "The Today Show" and "CBS Early Morning News," and she has been quoted in many publications including "The New York Times," "The Oprah Magazine" and "Cosmopolitan."
Tags:
addiction
,
Couples
Forward to a Colleague