Peter Pearson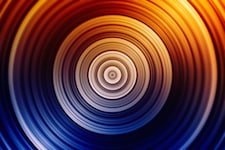 A reader of my blog on Spinning in Circles with Entrenched Couples described a situation that's a catch-22 of couples therapy: a partner who doesn't want to do what is required of him but still wants a better relationship with his wife.
Here are my thoughts on the subject.
The first thing I say is, "I appreciate your clarity about not wanting to do what is required. A lot of people who come in here have that attitude but don't express it. Saying it aloud explains a lot and saves a lot of frustration when our work gets stalled."
I point out that when partners have the attitude of not wanting to do what is required then we end up going in circles and only two things happen: we all get older and they contribute to my IRA.
If things are going to improve it will take a team effort – a true team effort. And I do think of couples as a team because they have so many areas of interdependencies. If they work as a team they can make the impossible possible. If they don't work as a team they make even the possible impossible.
I show couples two short video clips that say more about teamwork than I could say in a month of therapy. I've referred to these often, in my training on Rethinking First Sessions, but I'd like to share them again here.
The first clip comes from the movie, Any Given Sunday, about a very dysfunctional football team that makes it to the Super Bowl. Right before they take the field Al Pacino makes a speech that really hits the mark.  I have worked with numerous pro football players and by the time they reach this level they have heard a lot of motivational talks, but they all agree that this one rings true.
After showing the clip I ask the couple what principles or points stand out for them in terms of their relationship. This sets the stage for greater teamwork and for significant self confrontation.
And don't think this appeals only to clients who are football fans. Even though some people don't care about football – more women than men –  I do not get objections because they see the bigger picture about getting their husbands to be  better team players.
Then I tell them I want to show a clip from nature. This 2.5-minute clip shows remarkable lessons about cooperation, demonstrated by a flock of geese. It's a very powerful, emotional clip. Few couples are unmoved by it.
Then I ask the same question: "What stands out for you that can be applied to yourself and your relationship? "
I downloaded the clips from Youtube onto my desktop so that I can easily show them to couples in sessions.
There are a few fundamental principles that predict effective teamwork – and to start it's more about attitude than tools.
We have a very helpful resource that addresses these issues and more. It's a 60-minute downloadable audio program, along with a downloadable written summary of the program. For more information or to order click Rethinking First Sessions.
Peter Pearson, Ph.D., Relationship & Teamwork Expert for Entrepreneur Couples
Pete has been training and coaching couples to become a strong team since 1984 when he co-founded The Couples Institute with his psychologist wife, Ellyn Bader.
Their popular book, "Tell Me No Lies," is about being honest with compassion and growing stronger as a couple.
Pete has been featured on over 50 radio and television programs including "The Today Show," "Good Morning America," and "CBS Early Morning News," and quoted in major publications including "The New York Times," "Oprah Magazine," "Redbook," "Cosmopolitan," and "Business Insider."
Tags:
Al Pacino
,
geese
,
teamwork
Forward to a Colleague