Ellyn Bader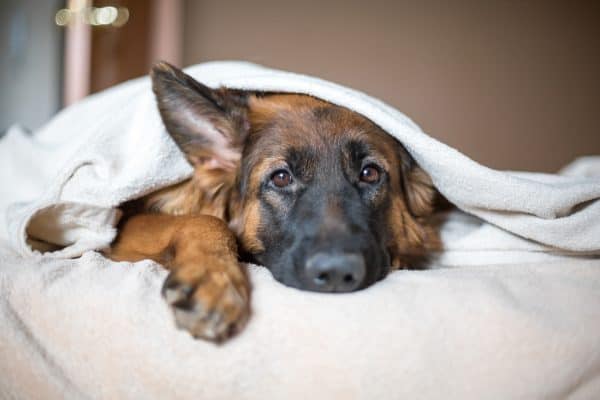 What is real developmental progress? How do we recognize and support it?
Many couples in therapy are starting to move from the symbiotic stage into early differentiation. It's not the kind of progress that comes with fanfare and celebration. In fact, the couples might not even recognize their progress.
So it's especially helpful for you to know exactly what's happening in this stage.
Let's examine what is going on during early differentiation and look at how you can support your clients at this stage.
Clients in early differentiation start to express their own thoughts, feelings, and desires more actively. They get a sense that it actually feels good to focus more on themselves and their own issues. This is the time to build on that early progress, to recognize and strengthen it.  
For example, let's say a husband has, for the first time, been more actively initiating his desires. He used to withdraw because he feared his wife's criticism. When he reports a positive experience, no matter how small, build on it by focusing his awareness on the change he is making.
It might sound like this, "So as you reflect back on that experience, you said it felt awkward at first, but then it felt really good. Can you tell me more about what felt really good to you?"
Your goal is to strengthen his ability to recognize his desires and risk the initiation. Check to clarify his individual reaction and to help him integrate his experience  internally.
In early differentiation you will see clients slip and regress. They get triggered and withdraw or disengage from risking with one another. This should be expected. You are engaged in a process with them that facilitates new patterns: they are connecting with their bodies and their own issues, instead of focusing so much on each other.
At this stage, your work is to strengthen the parts of themselves that will continue to allow them to be open, present, and engaged with each other.
Another challenge that can come up during this stage is that partners are often fearful about different aspects of differentiation. Let's say, for example, that a wife has decided to pursue a dream she'd once had of become an artist. She's started taking classes again at a local university and has begun spending a number of hours working late in her studio.
Although it's taken her husband some time, he now expresses some loneliness. He misses her and suggests they get a dog so he doesn't have to come home to an empty house. They begin having a "yes or no" dog conversation.
One night, she comes home and is greeted at the door by enthusiastic barks and wet, sloppy German Shepherd kisses. Her reaction is cool at best.
She doesn't like it that he got the dog without her consent. She says they never talked about how they'd handle dog care and besides, she's doesn't like big dogs. They start getting tangled up and fighting over the details of who said what and about exactly what they had discussed, and when they had discussed it.
He acted too quickly and now feels criticized again. Suddenly, the progress they started seems to have imploded.
While it might seem like this couple has taken a step backward, in reality, this kind of conflict offers evidence that they've each bumped up against their own growth edges.
The husband had acknowledged missing her and that he wanted a dog. Both of these actions were real progress for him. The wife wanted them to problem solve real issues and she wanted a solution so she would not always resent him and the dog. Both were right. The earlier tension about the dog resulted in the husband acting prematurely.
At this point, it becomes important to jump in and acknowledge all the good work that had taken place and then point out their growth edges. When clients reach their edges, they have an enormous opportunity for substantial growth.
With this couple, you'd want to hold them in the unresolved conflict and encourage curiosity. You might invite her to ask him to describe more about his loneliness and missing her. You might invite him to ask her about her fears of being saddled with dog care and how that might interfere with her growth.
These questions allow each one to define what is real for them and to become more known to one another. Each may also have unexpressed fears about their unfolding changes. This is normal and healthy because they are indeed growing!
Early differentiation requires us to use our sessions to create opportunities for our clients to do and say what they are afraid to do. This creates powerful experiences in the room. Our job is to structure the sessions to support these moments happening. In fact, I've often found that the true art of couples work comes in asking, "Am I able to help him or her take another step? Am I able to create that structure now?"
The work we're doing, no matter how slowly it seems to be unfolding, is crucial to  helping our clients build developmental capacities that they will need, and that will serve them long term in their relationship. We need to let go of thinking that we can move our clients farther and faster than they are ready to go. At this stage, change is likely incremental.
This is important because when couples start differentiating, at some point, a very difficult issue will likely be created – one where they have very different desires.  Perhaps one is exploring a new and different spiritual practice or evolving in their political views. Maybe one partner wants to take up target shooting, while the mere idea of guns and shooting terrifies the other. Maybe one becomes a vegetarian and the other wants to cook meat in the house.
A couple in early differentiation is completely unable to take on these kinds of big conflicts and wrap them up quickly. This is exactly how it should be!  It is the process of doing this well that will enable them to build necessary internal strengths.
Over time they begin to be more authentic, understand each other's conflicts, and respond better to the insecurities that have previously been hidden. They become stronger and more flexible. They create many more options to respond when they trigger each other.  
When couples have a tough issue and they're willing to hang in and keep working it, we can be confident that we're seeing true developmental progress.
And as our clients start accepting themselves more, we start seeing them feel more accepted by their partner.  This is the joy in our work.
Please share a challenging topic addressed by a couple in your practice. A topic that enabled them to build strength, resilience and increased differentiation.
If you'd like to join the Developmental Model Training Program, be sure to sign up for the Waiting List now.
Ellyn Bader, Ph.D., is Co-Founder & Director of The Couples Institute and creator of The Developmental Model of Couples Therapy. Ellyn is widely recognized as an expert in couples therapy, and since 2006 she has led innovative online training programs for therapists. Professionals from around the world connect with her through internet, conference calls and blog discussions to study couples therapy.
Ellyn's first book, "In Quest of the Mythical Mate," won the Clark Vincent Award by the California Association of Marriage & Family Therapists for its outstanding contribution to the field of marital therapy and is now in its 18th printing. She has been featured on over 50 radio and television programs including "The Today Show" and "CBS Early Morning News," and she has been quoted in many publications including "The New York Times," "The Oprah Magazine" and "Cosmopolitan."
Forward to a Colleague