Peter Pearson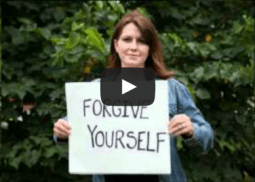 Most couples have no idea about the stresses of parenthood before the first child arrives. Sleep deprivation, economic stress, cranky kids, too little time together and challenging limit setting all stress the most loving relationship. And well-meaning in-laws can stir up trouble too. Nobody said motherhood was easy. Watch this video to see some reflections on motherhood and ways to be good to yourself.
Maybe you've 'been there' or you're there now. Maybe some of these bring back memories! What piece of advice resonates with you the most?
Peter Pearson, Ph.D., Relationship & Teamwork Expert for Entrepreneur Couples
Pete has been training and coaching couples to become a strong team since 1984 when he co-founded The Couples Institute with his psychologist wife, Ellyn Bader.
Their popular book, "Tell Me No Lies," is about being honest with compassion and growing stronger as a couple.
Pete has been featured on over 50 radio and television programs including "The Today Show," "Good Morning America," and "CBS Early Morning News," and quoted in major publications including "The New York Times," "Oprah Magazine," "Redbook," "Cosmopolitan," and "Business Insider."
Tags:
mother's day
Forward to a Friend