Pete and Ellyn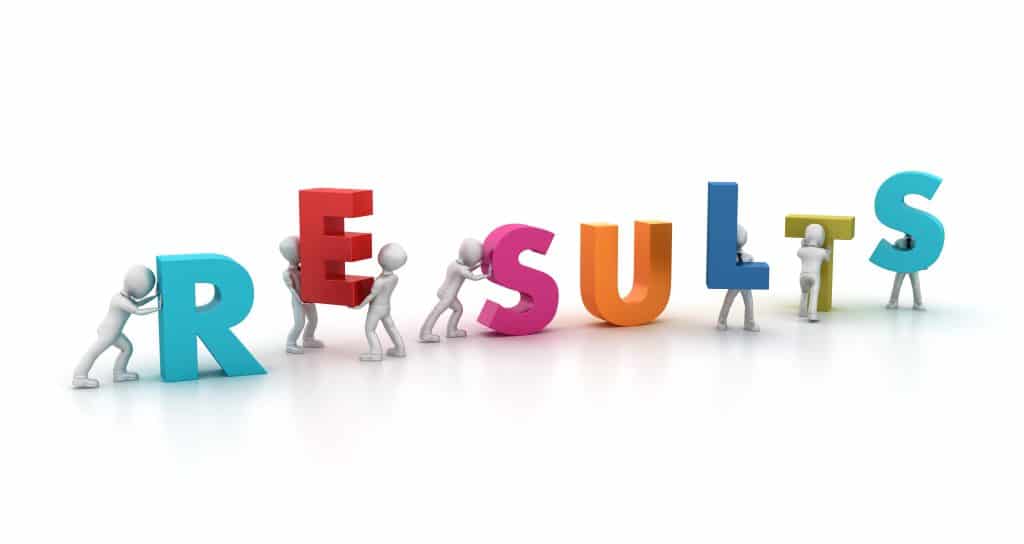 Since the inception of The Couples Institute in 1984, we have been dedicated to supporting therapists and improving their expertise, no matter where they are in the world, or what's going on in the world. So when the "shelter in place" order first hit us in March, we were anxious to find out how the news was affecting therapists and what we could do to help.

We conducted a survey asking therapists about their biggest challenges and concerns, and we shared the results with those who answered. 
And today we're writing to report not only those initial survey results but also main points from a follow up survey we conducted more recently. We'll also summarize differences we've found that are evolving over time.
We hope this information is helpful to you. At the very least you will know that you are not alone in how you feel or the challenges you face. If you participated in one of the surveys, thank you for your time and feedback. 
We are taking everything we've learned from these surveys to bring you added support, connection, and community during these unsettling times.

When COVID-19 first struck, our survey showed: 
A majority of responding therapists declared themselves 7 out of 10 on stress level. 

When we asked how worried therapists felt about the future of their practice, most answered either 5/10 or 8/10, with a fairly even distribution among other answers.

The highest ranking unexpected challenges were 1) Working remotely (i.e. telehealth) – therapists and clients not wanting to do it and/or thinking it's not effective; 2) Decreased income and cancellations; 3) a tie between Fear of being infected, and Balancing family obligations. 
When we conducted our second round of surveys in May, the rankings changed and we discovered: 
Challenges from being in close quarters with partners and kids (including homeschooling kids) jumped to the top of the list.

Therapists are still worried about many of the same things: finances, health, and general uncertainty about how long this will last. 

Depression, boredom, and loneliness are all higher up now that time has passed.

Concerns over being in abusive homes increased.

Worry about supplies and shortages decreased.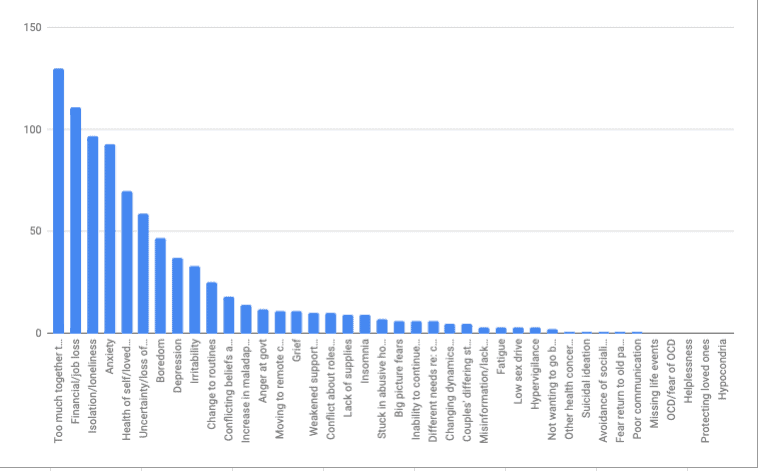 Survey results inspired us to create the Therapist Support Group. This is a private, therapists-only support group on Facebook where my husband Dr. Peter Pearson and I do live streams, host virtual meet-ups, offer techniques that are working for online therapy, and give you a way to connect with other therapists around the world 24 hours a day.

If you'd like to join, click here. It's free, private, and for therapists only.  
The COVID-19 Pandemic has spread turmoil, pain, fear and anxiety around the world in addition to the physical illness. Everyone in the mental health field expects to see more repercussions in the coming months. 
Thank you for being a healer. We trust you are finding ways to care for yourself as well as for others.
Peter Pearson, PhD, and his wife Dr. Ellyn Bader, PhD, founded The Couples Institute in 1984. Dr. Ellyn Bader is psychologists and director of the couples institute of the Institute and continually receive industry and media attention for their innovations in couples therapy.
Tags:
Covid and couples
,
therapist covid survey results
,
therapists and covid
Forward to a Colleague