Ellyn Bader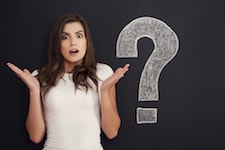 My recent series, Losing Control, Direction or Momentum in Couples Therapy, stimulated so many comments and notes of appreciation that I've been thinking even more about those situations – and what can be done about them.
I started thinking about another common process that results in losing momentum. It's when one partner blocks and evades communication with you.
Let's review a possible dialogue.
Here is the situation. Sue tends to be unrelenting in her criticism of Joe.
Today Sue is criticizing and berating Joe for giving their young son cookies.
Joe says he doesn't do it very often.
Sue continues to harangue him. Imagine that today you decide to address this process she unsuccessfully uses to try to get Joe to change.
Therapist: Sue, if you continue to nag and criticize Joe, what do you think the odds are that he will agree with you and change what he does?
Sue: He doesn't understand the effects of sugar on kids.
Therapist: Sue, What are the odds Joe will listen to you given the way you are talking to him?
Sue: Giving our son cookies creates an addiction that he will struggle with his entire life.
Therapist: Sue, even if you are correct, what are the chances that Joe is listening to you and will be persuaded by your logic?
Sue: The research on childhood obesity is massive. Sugar is a major culprit.
Therapist: Sue, let me ask you one last time. Do you believe that you will succeed in getting Joe to agree with you?
Sue: The cookies diminish his appetite for healthy meals.
This pattern is frustratingly common in couples therapy. In fact, the more distressed the couple, the more likely they are to give you disconnected and diverted replies to your questions.
How do you understand the problem you are having in the session? What would you do next? How would you respond to either Sue or Joe?
Please comment below. I'll read all the replies. Then I will describe the thinking behind what I said and why I said it.
Everyone benefits when we become better at creating and sustaining momentum with our clients.
Ellyn Bader, Ph.D., is Co-Founder & Director of The Couples Institute and creator of The Developmental Model of Couples Therapy. Ellyn is widely recognized as an expert in couples therapy, and since 2006 she has led innovative online training programs for therapists. Professionals from around the world connect with her through internet, conference calls and blog discussions to study couples therapy.
Ellyn's first book, "In Quest of the Mythical Mate," won the Clark Vincent Award by the California Association of Marriage & Family Therapists for its outstanding contribution to the field of marital therapy and is now in its 18th printing. She has been featured on over 50 radio and television programs including "The Today Show" and "CBS Early Morning News," and she has been quoted in many publications including "The New York Times," "The Oprah Magazine" and "Cosmopolitan."
Tags:
avoid losing momentum
,
clients who evade your questions
Forward to a Colleague