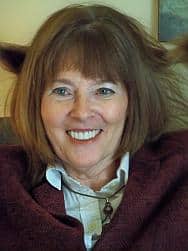 Campbell
Also serving San Jose, Sunnyvale, Santa Clara, Cupertino, Saratoga, Los Gatos
"Relationships are our most valuable resource."
Patrice Wolters is a licensed psychologist with over twenty-three years of experience working with couples, adults, teens, and children. She is especially interested in working with couples struggling with communication, conflict resolution, parenting, sexuality, intimacy, and procrastination.
Dr. Wolters is a strong believer in setting measurable goals and keeping people moving toward achievement. Her down-to-earth approach and warm sense of humor create a safe environment where inspiration and real change can occur.
She has trained in numerous therapeutic modalities and has worked with Dr. Ellyn Bader, co-founder and co-director of The Couples Institute, since 1984. Dr. Wolters developed a mother-infant bonding program at Stanford University, and she taught at two major universities. She has presented radio shows on depression and the holiday blues. Additionally, she has written articles on topics such as communication, passive-aggression, and procrastination for SelfGrowth.com, Ezine.com, and MarriageAdvice.com, where she is a featured writer.
Dr. Wolters is available days and evenings at her office in Campbell, CA.