"Do you miss being part of a vibrant therapist community?"
Watch this video to get quick insights into what rejoining my couples therapy training community can do for you.
Or take a few minutes to read more about what the community can do for you.
Are You a Graduate of My Developmental Model Training Program?
For the first time, I'm pleased to offer an ongoing Developmental Model Community Membership. It's specifically designed to give graduates like you continued support and community, in the convenient format you enjoyed when you originally went through the program.
You Might Have Experienced the Following Scenario:
You're in a session and the husband is frustrated. He is trying to understand his wife's perspective, but he can't empathize with it because he doesn't identify with her portrait of him during the argument.
The wife complains about not being listened to, and feels that her husband criticizes her and tells her how to act.
You ask the husband how he thinks he is showing up: argumentative and critical, or curious and understanding.
Of course he thinks he's the latter. He felt he was explaining to her why he was having difficulty being present; she heard it as putting the responsibility for the problem on her.
When you point out his edginess, he gets frustrated because his perception of the argument is so different from hers.
Now he feels unfairly blamed. And he's worried because their views of reality are so different. He doesn't feel confident that he can respond more effectively in the future.
Where do you turn to get support when you have frustrated clients or you feel blamed for lack of progress?
What if you could get help with all your toughest sessions?
Couples therapy is hard work. Everybody needs support and outside guidance when sessions go awry. The Community Membership is for you if you're a graduate of my Developmental Model Training Program and are missing my input and suggestions – or the outstanding and continually growing collection of training calls, cases, discussions, and client handouts.
When you join the Developmental Model Community, you'll find ongoing support and help from colleagues who share your developmental approach, familiar interventions, and common language. Other therapists and I are available to chime in about situations like yours we've experienced in the past, and how we've gotten through them.
Joining this community will reconnect you with other therapists facing the same daily challenges as you. When you meet with clients who are hostile, sarcastic, demanding, disengaged, or confrontational you won't be alone. You can once again depend on help and support you enjoyed during your year of training.
Take a look below to see what's included in your membership.
Clinical Training Calls
Every month we meet as a group on the phone. I teach live and focus on clinical cases to enhance your perspective on challenging situations. These calls give you an opportunity to ask your questions about new theories and interventions. Also, since every call is recorded, you can listen to over 90 archived calls as I apply theory to tough cases including, Transgender Disclosure, Couples and Addiction, Working with an Avoidant Partner, Issues with Hostile/Fighting Couples.
Written Lessons
You'll get 24 written lessons, one delivered every other week, because I've found that gives you the right amount of time to process what you've learned, try things out in sessions, and keep up with the material. These lessons include Diagnosing Couples Stages, Fostering Empathy, Affairs and Infidelity, and more! Each downloadable lesson comes with an online interactive discussion section so you can get answers to your specific questions in 24 to 48 hours.
Videos
Watch as I intervene in real life sessions. You'll see video demonstrations of many techniques like 2-chair Gestalt therapy. I want to show you how it's done. Seeing the theory in action will help you diagnose and change troubled couples in a variety of sessions such as Managing the Crisis of Infidelity, Confronting Jealousy, Building Teamwork in a Hostile/Angry Couple in 3 sessions.
Members' Case
Consultations
Members' Case Consultations
You'll have a special area to post your own cases for ongoing consultation. You'll get feedback from from me and your colleagues on specific challenging topics. These are just a few examples of past cases the group has worked on together: The No-Orgasm Secret, Narcissist Having an Affair, Are We Best to Separate?
Guest Speaker Calls
You'll participate in Bonus Calls with other experts like Janis Spring and Esther Perel because I think their perspective meshes really well with the Developmental Model and their insights can help you tighten up your own work. There are over 55 archived calls as well, including Dan Siegel How Interpersonal Neurobiology Can Inform What We Do, Janis Spring Infidelity, Steve Frankel The Legal and Ethical Issues Couples Therapists Need to Know, Esther Perel Rethinking Couples Therapy, Peter Pearson Mastering Your Work with Self-Absorbed Partners, Stan Tatkin, Harville Hendrix, and more!
Client Handouts
I've created a variety of client handouts designed to support your in-session work with couples including The Couples Diagnostic Questionnaire, Setting Limits on Conflict, Ineffective Behaviors Partners Use to Cope, Self-Assessment after a Fight, Questions to Use in a Difficult Discussion, Initiator Continuum, Fostering Empathy, and many more.
Members Directory
List yourself and your practice in our Members Directory. You can use the directory to find therapists around the world to refer to — as well as therapists who can refer to you. Your network of professionals and possible future friends just expanded!
Members Only Benefits
Several times a year my husband Pete and I do extra training calls for our larger community. Examples of past calls are Rethinking First Sessions, Passive-Aggressive Partners and many more. They are usually priced at $47 each. As a member, you'll get these for free. You'll also get a 15% discount on all Couples Institute products that you choose to purchase.
Why Am I Offering This Program?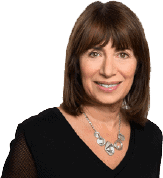 Over the past year I've heard a recurring request from many therapists after they completed the Developmental Model training program. They don't want to be left completely on their own.
They want to keep polishing their skills, and they've asked for a way to stay connected to the learning and support without the added time commitment of joining the advanced training program.
I've received comments like this:
"I appreciate the solid foundation and new confidence I have since I began using the Developmental Model with my couples. I'd love to stay connected to the community and still have ongoing access to my training materials."
Others said they are missing the recorded archive of training calls and the opportunity to listen to the Bonus Calls.
You invested a year learning the Developmental Model and I'd like to continue to support your work.
"This has been the most useful professional course I have taken in a lifetime. The material is well-written and readable. It has been real on-the-job training as I could read, see, hear, ask, discuss and practice when it fit my schedule."
Anne O'Connor, MSW, RSW, Sault Ste. Marie, ON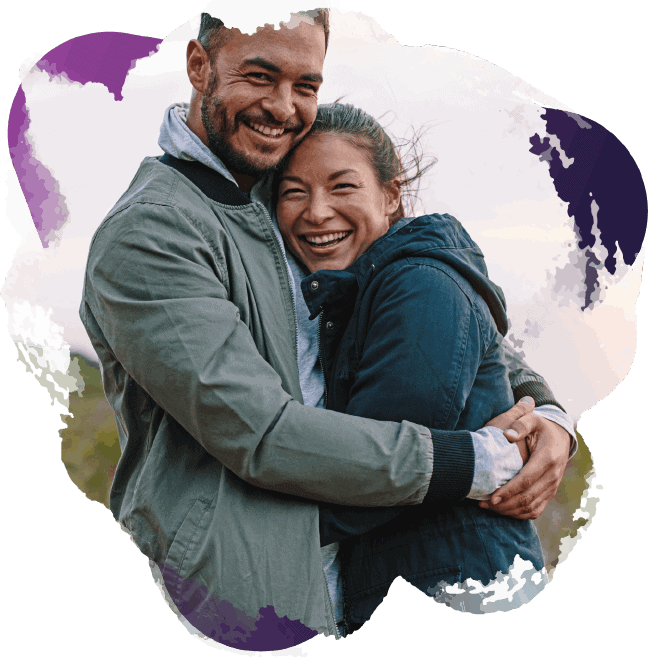 I'm pleased to offer this Developmental Model Community Membership as a solution.
"This course taught me to be more active and assume the leadership role with both individuals and couples. The art of goal setting and respectful confrontation, understanding the emotional brain and dealing with difficult personalities are among my gains from this course. Ellyn's generosity in sharing her knowledge and her encouraging and supportive style have touched me deeply."

Umit Cetin, MA, Istanbul, TR
Barbara Green, LMFT, Palo Alto, CA
"I'm making progress with my toughest couple. We're now laughing together when I call them on their contributions. They leave with "challenges" of things to change and with big smiles. I feel a bunch more confident. I never would have been able to get this couple on the right path before I started learning here. YIPEE!"

Ann Veilleux, MSW, LCSW,
Madison, WI
Why is The Developmental Model of Couples Therapy
so Important?
You may have studied or practiced other models at this point. But when you learn our Developmental Model of Couples Therapy, also known as the Bader-Pearson Model, you'll have a core foundation in diagnosing, intervening, and significantly changing troubled relationships.
The model integrates couples' development with the following three scientific areas of study as well as practical techniques you can start using right away: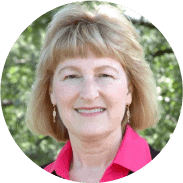 "I was frustrated to see how attachment and differentiation models were often pitted against each other. Then I found this, and I knew I wanted to commit to being trained in The Developmental Model. I feel refueled as I continue to engage in the lessons, the blogs, the calls and my peer group."
Meg Luce, LMFT, Grass Valley, CA

Attachment Theory
The quality of early life experiences profoundly affects couples' relationships. You'll become skilled at assessing each partner's primary attachment pattern and learn immediate applications to help couples develop secure attachment.

Differentiation Theory
Understanding this theory will enable you to help couples manage their conflicts and differences with a foundation that will last them a lifetime. You will support the evolution of each partner, as well as the growth of the relationship.

Neuroscience
One of the biggest breakthroughs in our profession is our recent knowledge that the mind can change the architecture of the brain. We teach cutting edge techniques and approaches to deal with early life trauma that is stored in the emotional brain and contributes to the pain couples inflict on each other. Changing their interpersonal process becomes much easier when you understand some neuroscience.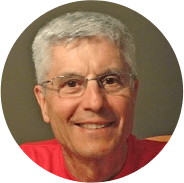 "I feel I now have a compass. I know where I want to go and feel more prepared to face the obstacles that lay ahead whatever they may be. The Developmental Model is great, and Ellyn is a great mentor. Thanks for sharing all your knowledge and expertise"
Jules Comeault, MA, Gatineau, QC
I'm Excited to Get Started
If you want to excel at working with couples, this program is your practical roadmap to crafting lasting interventions with:
The Hostile-Angry Couple

The Conflict Avoidant Couple

The Passive Aggressive Partner

The Narcissistic Partner

The Self-Absorbed Partner

The Silently Disengaged Partner

The Addicted Partner

Lies, Betrayal, Affairs, and Infidelity
This training can mean more confidence working with couples, more referrals, and more satisfied clients.
Who Is This Membership For?
The Developmental Model Community Membership is for you if you'd still like to have access to all those valuable materials to help you in doing effective work.
You'd like to look up a call on conflict avoidance or two-chair work – or anything else under the sun – and listen to the recording;

You'd like to see the latest client handouts for use with passive-aggressive clients or sexual discrepancy issues;

You'd like to join live training calls and Bonus Calls when your schedule permits, without any pressure about listening to all of them or keeping up with bi-weekly written lessons!
My online training program currently costs $127 per month but I'm pleased to announce this Community Membership will be offered at a rate of $94 per month.
Why the lower rate?
This is the first time I'm offering an ongoing membership. It's a bit of an experiment, and it's quite possible that I'll raise the price soon. But if you join before March 1, we'll honor your rate of $94 per month for as long as you're a member.
What You Receive In The Developmental Model Training Program
Value Per Item
Total Value
12 Live Training Sessions
with Dr. Ellyn Bader
$125
$1500
8 Live Bonus Training Calls
with Guest Experts
$100
$800
7 Videos of Real Client Sessions by Dr. Ellyn Bader and Dr. Pete Pearson
$75
$525
90 Archived Training Calls
with Dr. Ellyn Bader
$70
$6300
55 Archived Bonus Calls with
Guest Experts like Dan Siegel,
Esther Perel and others!
$60
$3300
25 Client Handouts to Support
Your In-Session Work
$30
$750
Being part of a Supportive Therapist Community
-
Priceless!
Investing in your Professional and Personal Growth
-
Even More Priceless!
Total cost of the Developmental Model Community Membership
-
$94 per month
"Working with couples can be anxiety provoking. You never know what you are going to be confronted with. I can honestly say that I now feel confident and grounded in knowing that I have many options on how to manage a couples session. I feel a sense of empowerment that I've never felt before."

Elany Mueller, LMFT, Pasadena, CA
Frequently Asked Questions
Some other questions you may have about this program…
1. I have quite a bit of experience with couples. Will this just be a repeat of what I already know?
The consistent feedback I get, even from therapists who have been in practice for a very long time, is how valuable these concepts are and how important it is to get continued feedback as you integrate them with your actual clients.
2. Why would I want to return?
In years past, you've only had two options after you graduated: download the materials to your computer and read them on your own time, or progress to the Advanced Training Group.
Understandably, you might have skipped the daunting task of saving all the materials onto your own computer. Or you may not have felt ready to join the Advanced Training Group.
This program gives you as much time as you want to stay engaged in the Level 1 material. It also gives you real connection with other therapists on the training calls and discussions, some of which have developed into deeply insightful, supportive forums.
You'll be able to stay connected to the community and have ongoing access to training materials. You'll be able to join the training calls when it works with your schedule. And having ongoing input from me and your peers is invaluable as you work with many types of couples.
3. What's new since I last went through the program?
Of course the list of Bonus Calls with guest experts continues to grow. You'll find calls on Navigating Desire Discrepancy; Reconstructing the Emotional Brain; Integrating Energy Psychology Techniques; Vulnerability, Sex, and Money with Gay Male Couples; and many more great topics that enrich your use of the Developmental Model with couples.
In addition, I've begun using occasional clinical videos of Pete and me in couples therapy sessions, and they have been enthusiastically received. If a picture is worth a thousand words, you can imagine how valuable a clinical video is!
You'll have all videos, Bonus Calls, handouts, and training calls available so you can listen to them whenever you want. All of these are available to you about 4 minutes after you sign up!
4. Do I have to commit for another full year?
There is no time commitment. Join now and stay for as long as you want. It's up to you how long you'd like to be involved. After you withdraw, you won't be billed again. It's that simple.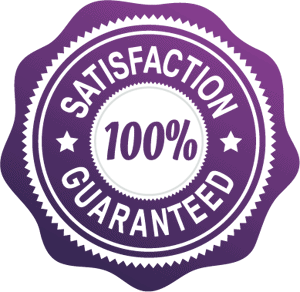 No Contracts, No Fine Print
I don't think anyone should have to pay for a group that isn't helping them. If you don't feel like the group is a good fit, you can cancel any time. There are no contracts, no time commitment, and no fine print. All you need is a willingness to try it out.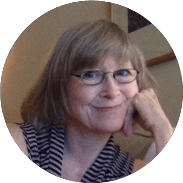 "My only regret is that I had not signed on sooner. I look back on a few couples I have seen over the years and wonder how different the outcome might have been if I'd known then what I know now."
Helene Beddingfield, LMFT, Fair Oaks, CA
If you'd like to excel in your work with couples, I'd like to work with you
The community is waiting for you. When you struggle in this work that is so important, you don't have to be alone. You can depend on the help and support of this strong community around you.
What excites me most is helping therapists like you grow inside and out. I'm committed to your potential. Are you?
If you're ready to collaborate with me join now.
Looking forward to connecting with you again,
Ellyn Bader
Ellyn Bader
More about Dr. Ellyn Bader
Ellyn Bader, Ph.D., is Co-Founder & Director of The Couples Institute and creator of The Developmental Model of Couples Therapy. Dr. Bader is widely recognized as an expert in couples therapy training. She has trained therapists throughout the United States as well as in Europe, Russia, Asia, South America, and Australia.
Ellyn has authored two books. The first one, In Quest of the Mythical Mate, was awarded the Clark Vincent Award by the California Association of Marriage & Family Therapists for its outstanding contribution to the field of marital therapy and is now in its 18th printing. She has been featured on over 50 radio and television programs including The Today Show and CBS Early Morning News, and she has been quoted in many publications including The New York Times, The Oprah Magazine, and Cosmopolitan.
Since 2006, Ellyn has led innovative couples therapy training programs online. Professionals from around the world connect with her through internet, conference calls, and blog discussions to study couples therapy.
© 1984-2021 The Couples Institute. All rights reserved.