El Modelo Evolutivo de Terapia de Pareja – Hoja de Ruta Efectiva para los Retos en la Pareja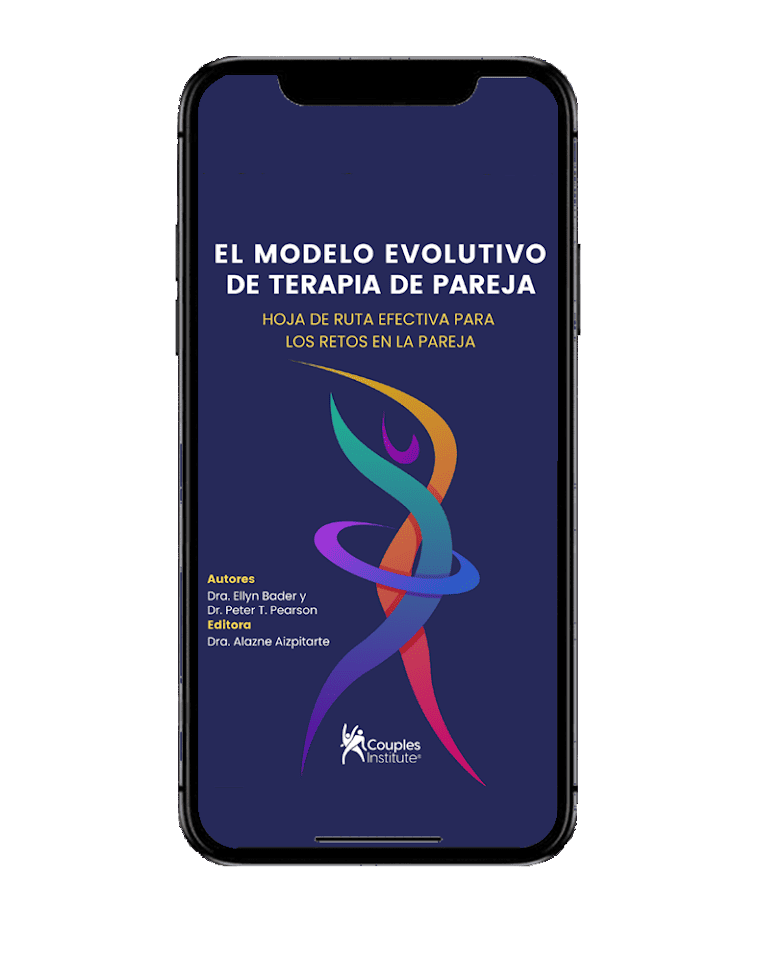 MEJORA TU CONFIANZA Y EXPERIENCIA CON LAS PAREJAS APLICANDO EL MODELO DE EVOLUTIVO DE TERAPIA DE PAREJA (MODELO BADER-PEARSON)
Los doctores Bader y Pearson hicieron una gran contribución al campo de la terapia de pareja con la introducción de su Modelo Evolutivo de Terapia de Pareja. Su libro original sobre el tema obtuvo el premio Clark Vincent de la Asociación de Terapeutas de Pareja y de Familia de California por su destacada contribución. Este libro en español de 131 páginas explica el Modelo de Desarrollo con técnicas para agudizar la valoración de la etapa de desarrollo de la pareja. Algunos de los capítulos incluyen dinámicas específicas de las parejas Evitativas del Conflicto y Hostiles-Dependientes y sus estrategias de intervención, así como pautas para la evaluación e intervención en casos de infidelidad. Las transcripciones de sesiones reales de parejas ilustran todas estas ideas, conceptos y dinámicas. Los ejercicios proporcionan apoyo práctico a terapeutas y a parejas. Las preguntas más frecuentes sobre el Modelo de Evolutivo se responden en una sección aparte. Otro capítulo resume la tarea evolutiva, el estancamiento evolutivo, la evaluación y las pautas de intervención específicas para cada etapa evolutiva de la pareja.
IMPROVE YOUR CONFIDENCE AND EXPERTISE WITH COUPLES BY APPLYING THE DEVELOPMENTAL MODEL OF COUPLE THERAPY (BADER-PEARSON MODEL)
Drs. Bader and Pearson made a major contribution to the field of couples therapy with the introduction of their Developmental Model of Couples Therapy. Their original book on the subject won the Clark Vincent Award by the California Association of Marital & Family Therapists for their outstanding contribution. This 131-page book in Spanish explains the Developmental Model with techniques to sharpen the assessment of the couple's stage of development.. Some chapters include specific dynamics and intervention strategies for Conflict Avoidant and Hostile-Dependent couples, as well as guidelines for assessment and intervention in cases of infidelity. Transcripts of couples' sessions illustrate these ideas, concepts, and dynamics. Exercises provide practical support for therapists and couples. Frequently asked questions about the Developmental Model are answered in a separate section. Another chapter summarizes the developmental task, developmental impasse, assessment, and intervention guidelines specific to each couple's developmental stage.