Take the stress out of difficult therapy sessions!
I've just boiled down self-defeating interventions and described 5 harmful mistakes that couples therapist make.
Maybe you were surprised to discover you are making several of them.
Let's review what you'll get from the Developmental Model online training program.
24 Essential Lessons: The Foundation of the Developmental Model
You'll get 24 written lessons on the fundamentals of The Developmental Model of Couples Therapy. Each downloadable lesson comes with an interactive message board so you can get answers to your questions in 24-48 hours. You'll learn how to take on issues such as:
How to Integrate Individual Sessions Into Your Couples Work
How to Manage Confidentiality
How to Integrate Couples Therapy When One Partner Is in Early Recovery
How to Handle Sexual Desire Discrepancy
How to Handle Threats of Violence or Divorce
How to Manage a Couple Threatening to Terminate
Videos: See the Experts in Action
Watch Ellyn and Pete intervene in real life sessions. Seeing the theory in action will help you diagnose and change troubled couples.
Here are some of the topics covered:
First Sessions
Using the Paper Exercise for Diagnosis and Intervention
Managing the Crisis of Infidelity
Confronting Jealousy
Building Developmental Capacities with the Initiator-Inquirer Process
Working with Intrapsychic Conflict-Closeness vs Autonomy
Building Teamwork in a Hostile/Angry Couple
Clinical Training Calls: Ellyn Applies the Theory to Tough Cases
These live calls focus on clinical cases and will enhance your perspective on challenging situations. They give you an opportunity to get your questions answered. You simply cannot get this important ongoing feedback from a workshop or book. Participate live each month or listen to any of the 90 archived calls. Here are some you get to listen to right away:
Transgender Disclosure
Macro and Micro Issues with Hostile/Fighting Couples
Regression Triggered by Family of Origin Conflict that Becomes Couples Conflict
Couples and Addiction
Using Individual Sessions to Deepen the Couples Work
Recognizing Developmental Progress: Inches and Openings
The Challenges of Working with an Avoidant Partner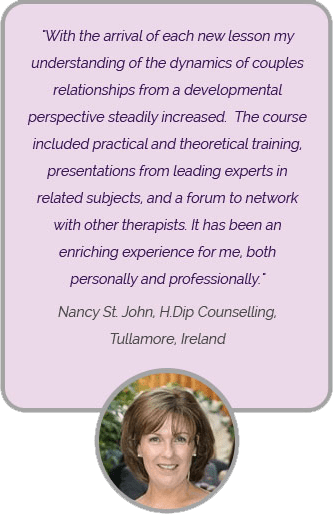 You will also get:
Case Consultation
Submit your challenging cases for feedback from Ellyn and your fellow colleagues. These are just a few examples of past cases the group has worked on together:
The No-orgasm Secret
Narcissist Having an Affair
Are We Best to Separate?
Bonus Calls: The best way to learn from the most specialized experts including Dan Siegel, Janis Spring, Esther Perel, and Peter Pearson.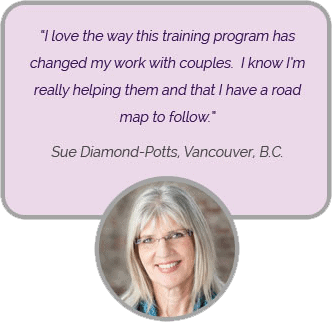 Some More Hidden Treasures of the Program
Access to our members only couples site ($297 value)
Showcase your expertise and get referrals from other members
Find referrals to trusted colleagues in the members directory
Join a peer group and collaborate with colleagues
Enjoy 15% off all Couples Institute Products
Potential to receive 36 CE Credits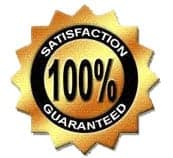 Sign me up to become a more effective, more confident couples therapist.
Remember, this is a no-lose proposition. You're covered by my special 30-day money-back guarantee.