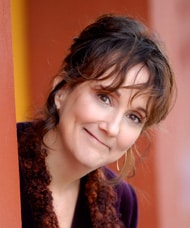 Menlo Park
Also serving Palo Alto, Stanford, Portola Valley, Woodside, Atherton from her Menlo Park office.
Sara Bunce has a gentle, empathic style that offers safety for challenging feelings and insights. She helps clients look at underlying patterns that may be creating difficulties for themselves individually and in their relationship.
She is enthusiastic about couples work and its potential for helping partners as individuals while relieving problems in the relationship. She observes, "How we behave and communicate in relationship impacts how we feel about ourselves and can challenge or benefit the relationship." Sara offers practical tools for communication, intimacy, and conflict resolution. If needed, Sara also has expertise in helping couples and individuals with divorce and co-parenting issues. In addition to her couple's specialty, Sara has experience working with substance abuse, depression, and anxiety.
Sara has served on the Executive Committee of the Board of Directors of the Women's Recovery Association, a nonprofit agency for drug and alcohol rehabilitation. She has offices in Menlo Park and San Mateo.