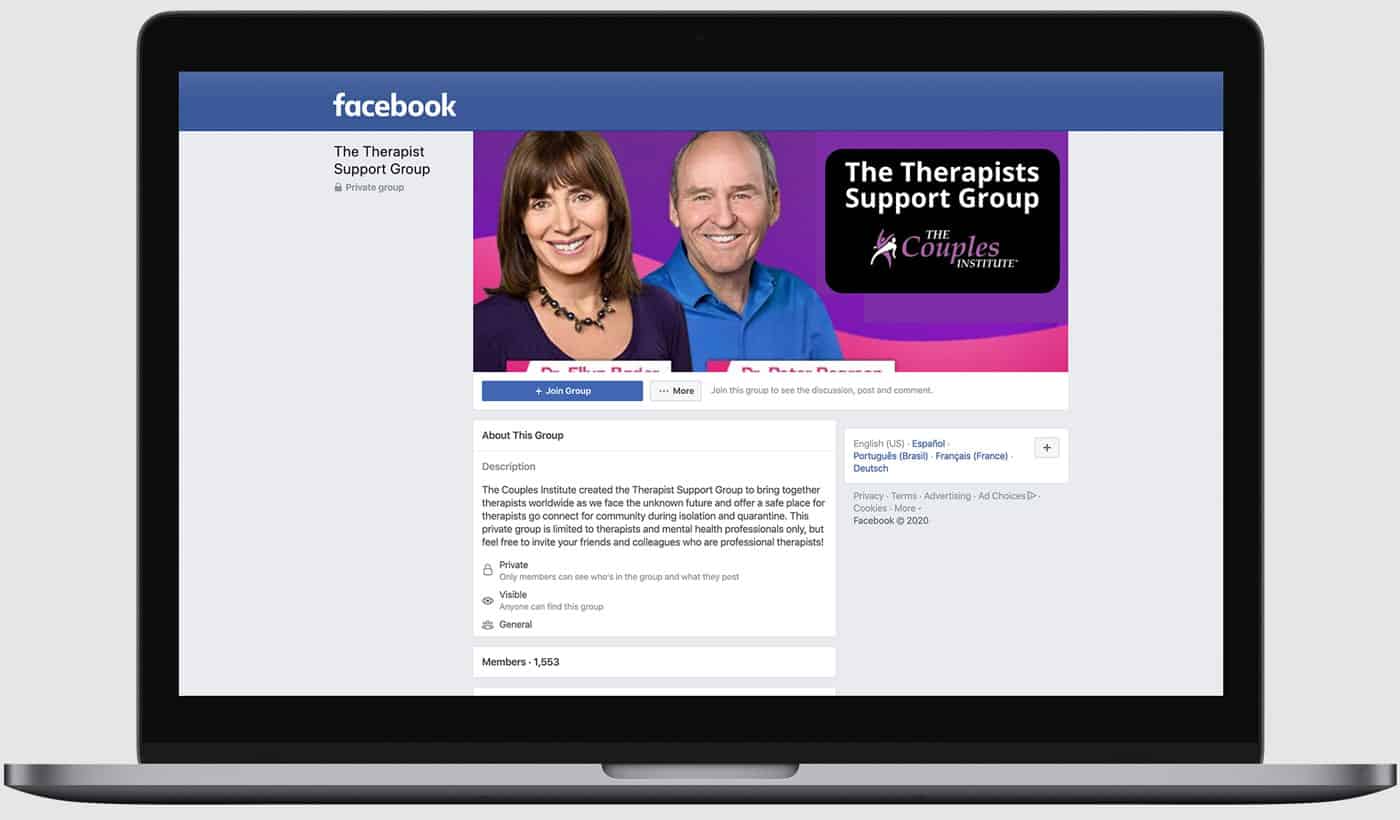 Join The Therapist Support Group
The Couples Institute created the Therapist Support Group to bring together therapists worldwide as a place to connect and create community. Receive periodic free training, participate in live streams, virtual meet-ups, and connect with other therapists around the world 24 hours a day.
It's 100% free of charge.
Join over 3000+ therapists and mental health professionals today!