Develop Your Counseling Skills, Get Better Results and Build Your Practice
Wow, a complete kit of Couples Therapist practice building supplies! This is a comprehensive roadmap for how to enter and transform the couple's world of rage, turmoil, and despair.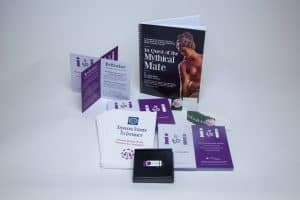 You'll hone in on how to navigate the toughest situations, so you can move from feeling insecure and unclear to rock steady confident in what decisions and interventions to make. You'll feel much more like a sure footed guide as you usher your clients from being painfully stuck to creating lasting breakthroughs.
If your graduate training only superficially covered couples therapy, as most programs do, you probably feel insecure in many of your sessions. You might even feel like you're a fraud. This is the kit for you.

The audio is digital so you can take it with you wherever you go. And you'll get newly improved client exercise handouts and a redesigned workbook if you love the feeling of a pen in your hand.  

You'll also get 3 different types of printed client giveaways to help you reinforce what you teach in your sessions, including the Initiator-Inquirer Cards, with a fresh, updated look.

What's included:
A USB with 10 hours of training material

An interactive 100-page workbook

50

Initiator-Inquirer Cards

you can use in your sessions and give to clients to reinforce their practice at home

25

Stepping Stones to Intimacy

brochures to help clients identify their own developmental stage

100 Above and Beyond the Call of Duty cards to help couples stay connected and express appreciation
If you want to assess couples stages and make the appropriate interventions, this set provides a powerful foundation. You can use the material immediately and see the impact in your next sessions.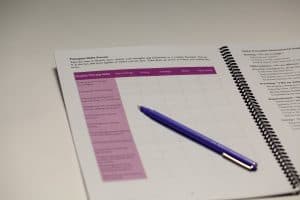 "My ability to assess a couple's stage, and do appropriate interventions, has increased dramatically since listening to this kit. Each time I listen to any portion of it, I find material that I can immediately begin to use in therapy sessions. I highly recommend it for any therapist wanting to increase his or her effectiveness with couples." – Toni Crossen, MFT, Santa Cruz, CA
This kit presents an integrated approach — not just a technique from here and there. This provides a thorough overview of the Developmental Model of Couples Therapy and training on the Initiator-Inquirer Process.
Complete Kit of Supplies • $297 plus shipping
"It's the most effective and practical work I've found. It integrates well with all my other training and my own 30 years of experience." – Sharon Lee, Vancouver, VA