Start Strong and Maximize Your Momentum in Couples Therapy...
Even with challenges like self-absorption, long-term hostility, anger, or passive partners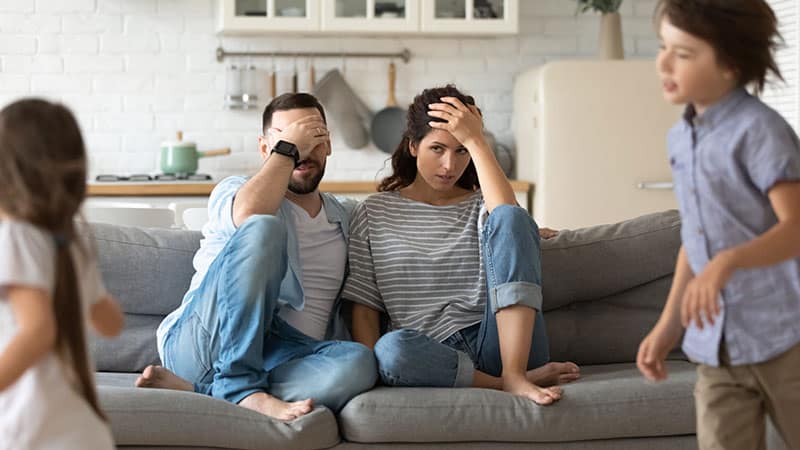 In March, we launched a special Therapist Support Group to help deal with the challenges of COVID, and over 5,000 professionals joined from around the world.  We listened closely. We heard each and every frustration and challenge faced by therapists exactly like you. So we have a keen understanding of the stress you're enduring right now. And boy, is it huge!
Couples are more distressed than ever and you're wondering if you're as effective as you'd like to be. It's harder than ever to feel confident in your work when you're up against so many unknowns.
And for much of the world, the "third wave" of the pandemic is here. So the cabin fever, lockdowns, and close quarter quarreling are only going to escalate. Couples are going to turn to you for help. They are going to look to you for answers. They will expect you to make them feel better, to "fix" their partner, to change their relationship.
In other words, they are counting on you to be the one who has all the answers to their problems, large and small.
Are you prepared to help?
As you well know, there is no rulebook, no neatly wrapped play-by-play plan of what to do in the face of a pandemic and quarantine.
Fortunately for you, there are proven tools that can help your clients no matter the external circumstances. These are specific frameworks you can use to make progress with your conflict avoidant, angry, and self absorbed couples even if what you've tried in the past has failed.
After listening to so many  professionals like you in our Therapist Support Group, we put together a holiday bundle that gives you a massive discount and tools you need to get off to a strong start with new clients, build couples' motivation, be a strong leader, and challenge passive-aggressive or self-absorbed partners. We've never offered this set before at this price, and won't ever again.
Holiday Bundle for Couples Therapists
You'll be grateful for these resources long after Thanksgiving week!
What's Included in Your Holiday Bundle for Couples Therapists
7 Training Resources and 5 Client Handouts
Goal Setting and Getting Off to a Powerful Start
1. The Nuts and Bolts of the Initial Interview in Couples Therapy (video)

In just 15 minutes, learn the exact steps to establish yourself as a leader and get your sessions off to a powerful start. Discover what to say, what questions to ask, and how to connect early with both partners so they each feel your therapeutic alliance. This lays the crucial groundwork needed to move your couples toward their goals so they feel secure investing in you.

2. Two transcripts for getting off to a powerful start

Establishing Autonomous Goals with a Long-Term Hostile Couple
First Session to Discover the Level of Motivation of a Couple

3. 4 Common Mistakes Couples Therapists Make and How You Can Avoid Them (video)

Since 1984, The Couples Institute has seen every therapy mistake imaginable. Four big ones top the list. And these mistakes are so easy to make, it's no wonder they're so common. You'll hear what these 4 major mistakes are – and what you can do to avoid them. You'll feel tremendous relief. And your couples will experience less regression, more progress, and increased trust in you!

4. General Principles for Intervention When Working with Hostile-Dependent Couples

This handout shows you how to actively shift fighting couples. These 13 tips will help you uncover the vulnerability underneath partners' angry, regressed defenses. That's where real, lasting progress can be made.

5. Client Handouts

How To Get The Most Out of Couples Therapy. This sets the tone before they even set foot in your office, making your work much easier right from the start!
Setting Limits for Conflict
Ineffective Behaviors Partners Use to Cope
Five Categories of Ineffective Behaviors
Uncovering Vulnerability and Shifting Negative Patterns Exercise. This exercise will help you to establish more effective goals with your couples.

6. Mastering Work with Self-Absorbed Partners

Until now, this special 90-minute audio training has been available only for members of our ongoing training program. Typically you'd pay $147 for a month of access to training, but we're making this resource available in this bundle for 5 days only. So this audio alone makes the Holiday bundle well worth the price! Listen in as Pete and Ellyn reveal how to easily identify the self-absorbed partner, work with both partners in this type of relationship, and manage the hurdles that self-absorption can create.

7. Cabin Fever Couples: Answers To Their Biggest Problems

This recorded 90-minute training gives you strategies to help couples work together as a team. It includes exercises that strengthen the individual and the couple. Each one is crucial for your couples' success. You'll also receive 6 diagnostic and intervention questions you need to be asking couples so they can get the most out of their time with you. A roleplay is included of a very tough couple so you can see how to deliver the approach and how the method works. You'll learn exactly what to say and do – no guessing, no wondering.
It can be difficult to establish a leadership position from the beginning of couples therapy. Often clients come in with heated discussions wanting to just blame the other and rehash their fights. In normal times, many couples come to us to work through a chronic uncomfortable pattern or maybe to make a decent relationship better. These days couples are coming in for more immediate help to survive together through very challenging times.
Topics like:
Quarantining
Conflicts over COVID risk and COVID safety
Loss of family and friends
Being together 24/7
Home schooling and working from home
And much more…
Taking a leadership position is more important than ever. Having strong interventions you can use with couples who are fed up, hostile and angry, or self-absorbed can make your sessions feel much more productive – and less stressful for you!
If you're already seeing couples and you feel like you haven't taken a leadership role or set effective goals, it's not too late. You can still take control and offer your couples the guidance they desperately need.
We are Dr. Ellyn Bader and Dr. Peter Pearson. For over 30 years, we've been on a mission to help stop unnecessary and premature divorces that wreck couples and tear families apart. We've worked with couples in the San Francisco Bay Area and have trained thousands of committed, exceptional couples therapists from 55 countries around the world in our own Developmental Model of Couples Therapy.
Your FREE Guide to Working with Infidelity
×
Register for How To Work More Effectively With Couples Online webinar