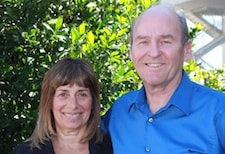 Thank you for your insights and questions.
We know your time is valuable.
Here is the info for the call, "Vexing Problems in Couples Therapy: The Toughest Questions Answered":
Friday, January 3, at 10:00-11:00 am Pacific
(And we'll stay on until 11:30 am to get to as many questions as possible.)
Here are two ways to access the call:
1. Join live by calling 206-402-0100 and when prompted enter 785572#.
2. Click here to Join Online
We'll send you this information again closer to time, and the call will also be recorded and sent to you in case you can't make the actual time.
We look forward to having you on the call for some great in-depth and lively dialogue.
And don't miss this opportunity…
In the meantime, if you are interested in learning a bit more about our online Developmental Model training program, you can click here. From there you can also get on the training waiting list to register early before we open up the training to everyone in mid-January.
Looking forward to our conversation in early January,
Pete and Ellyn