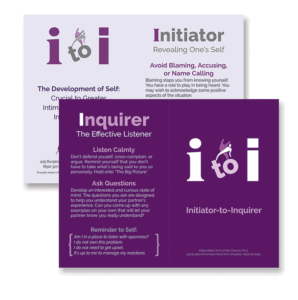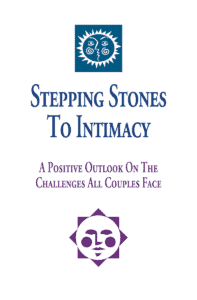 We've bundled two popular products to give you these essential tools at a reduced price. You get two packages of 25 Stepping Stones to Intimacy brochures and one package of 25 of our newly updated Initiator-Inquirer Tent Cards.
The first explains and normalizes difficulties that couples encounter at different stages of their relationship, and the second helps them stay on track during the Initiator-Inquirer process in your office and also increases their success when they practice at home between sessions.
Regularly priced $77.85. Bundled for a 20% discount at 62.28!